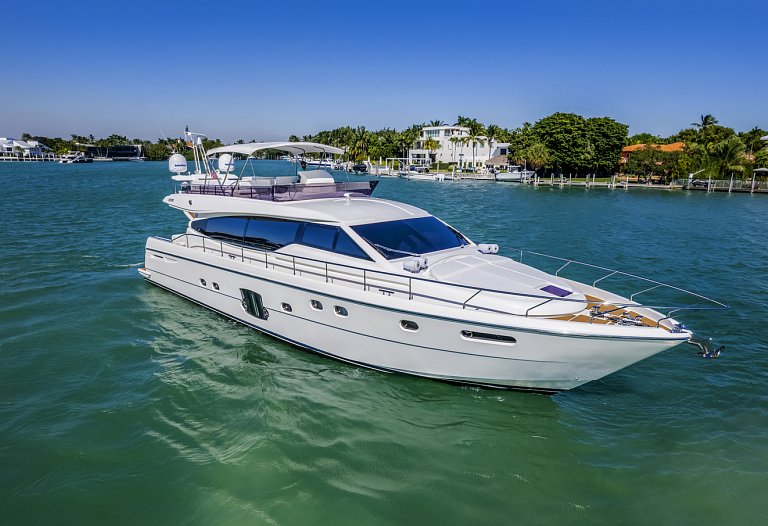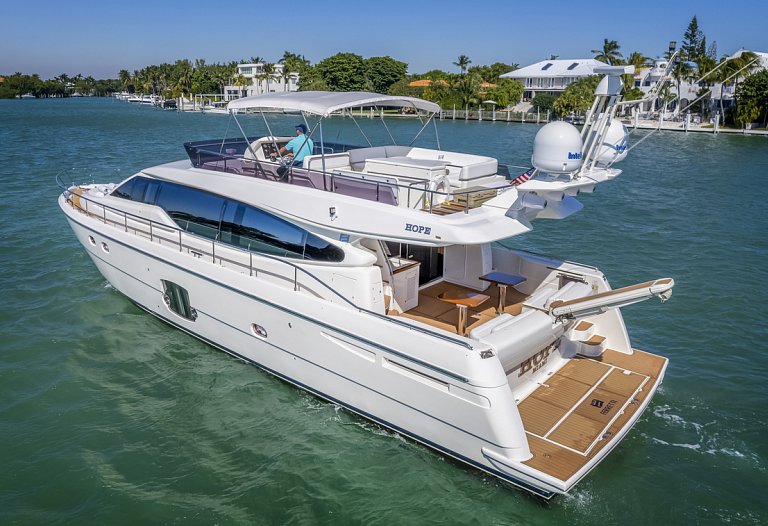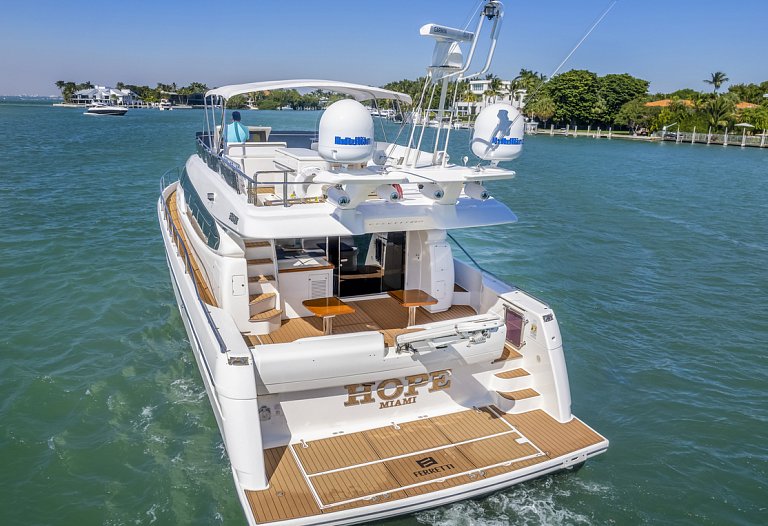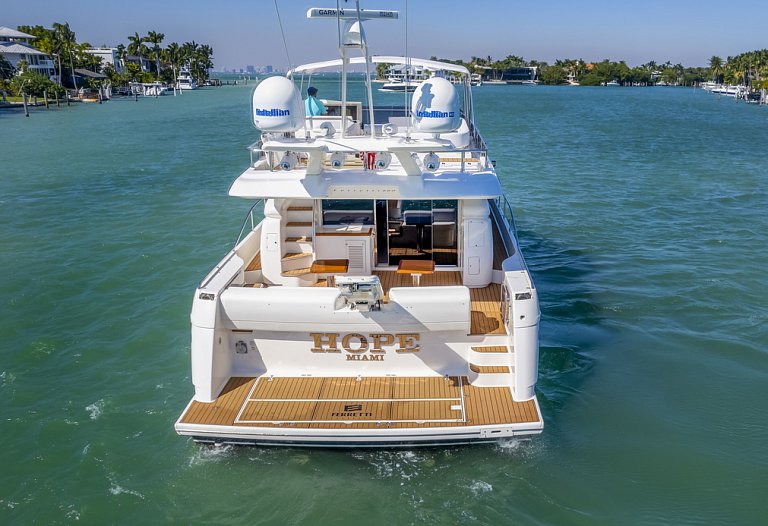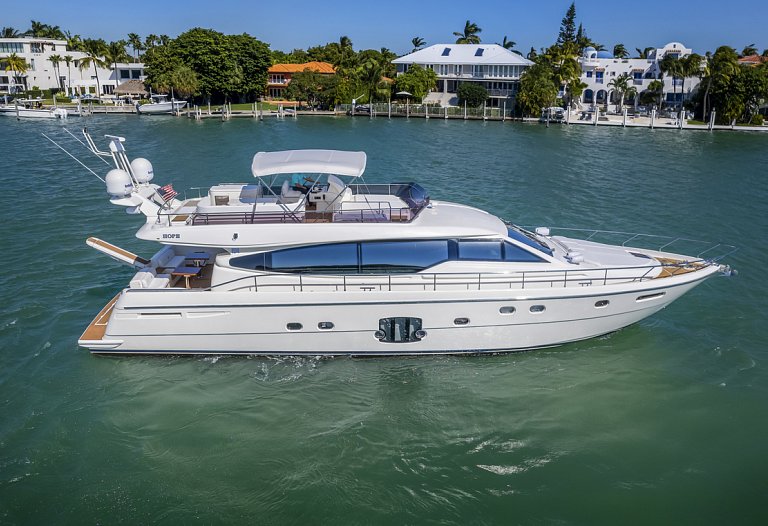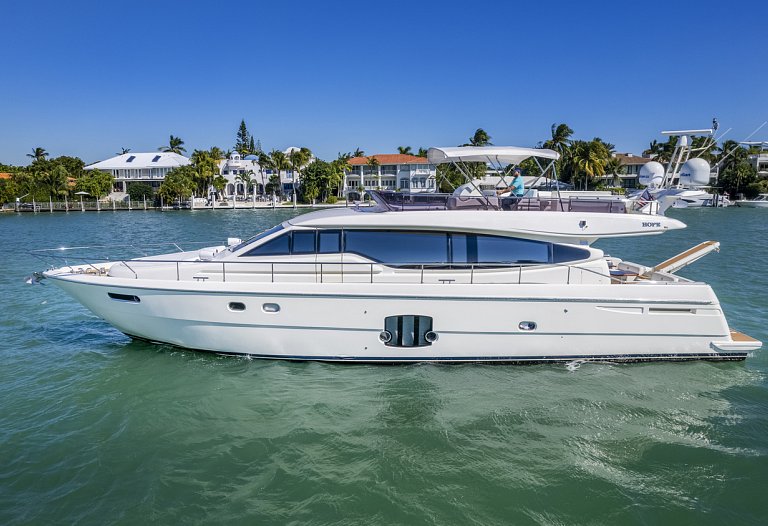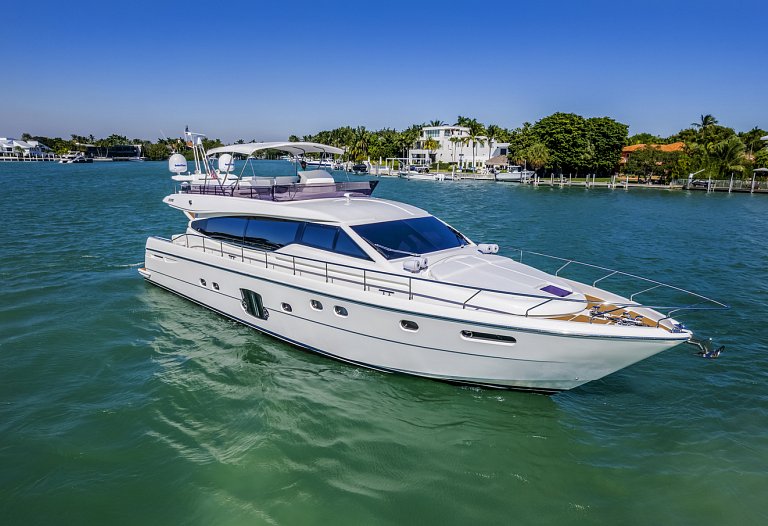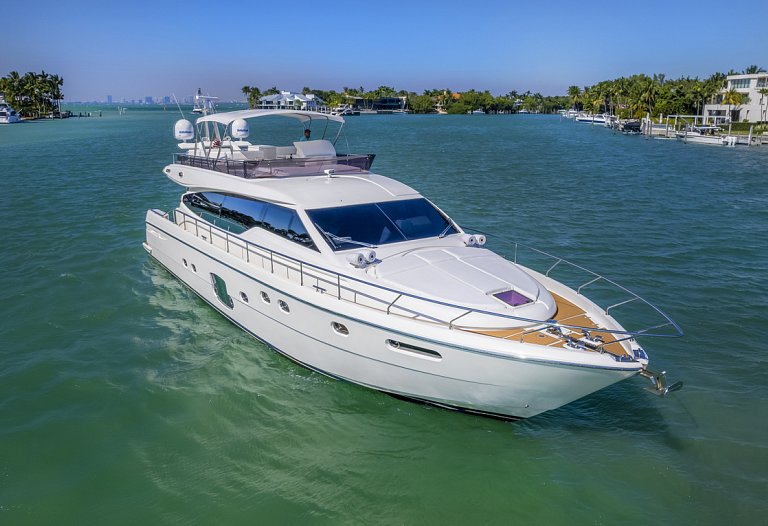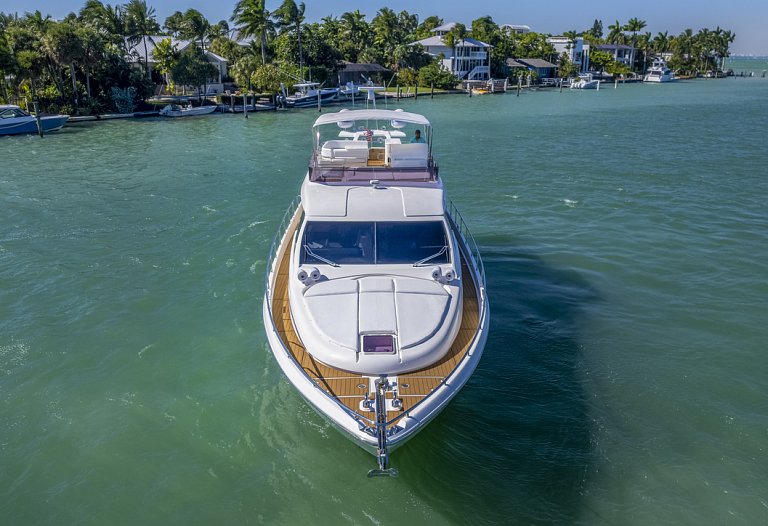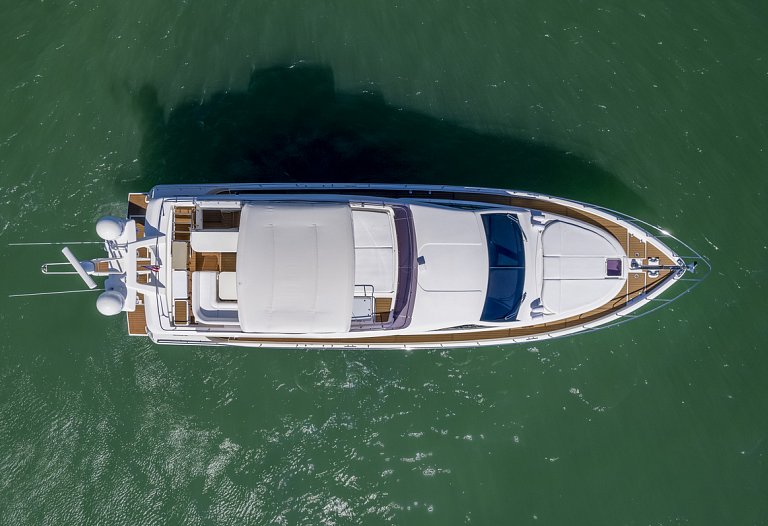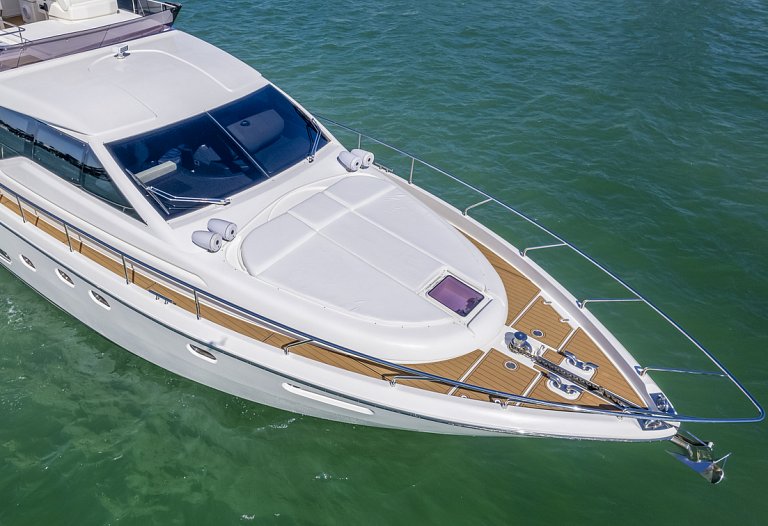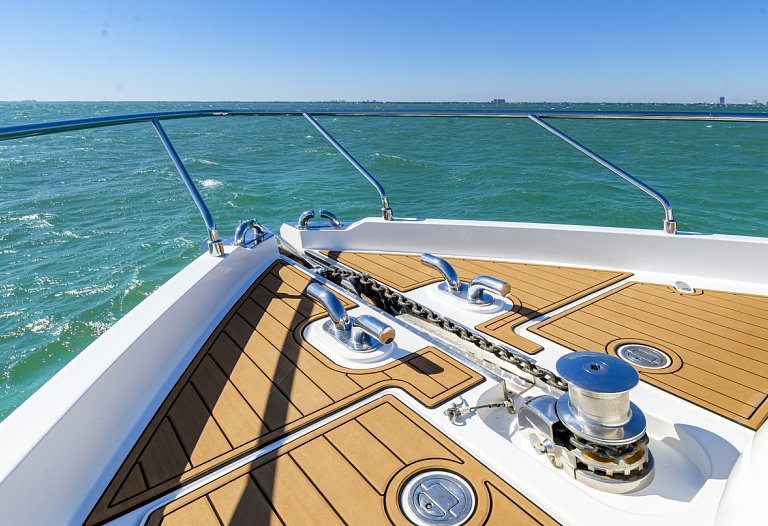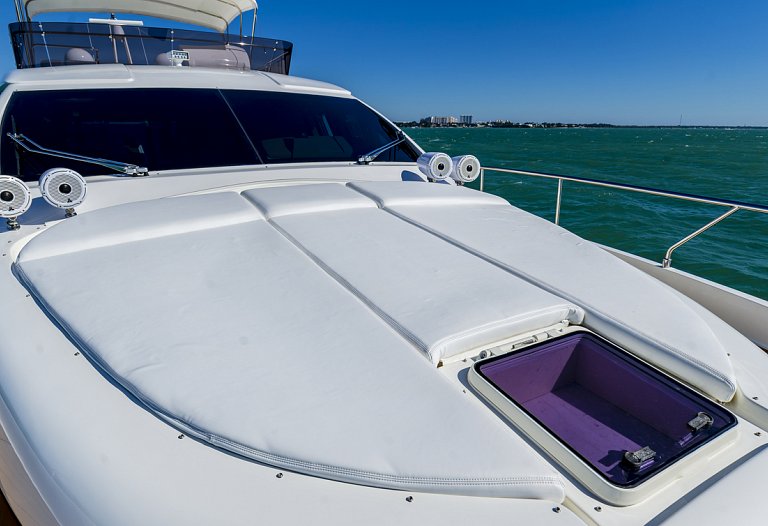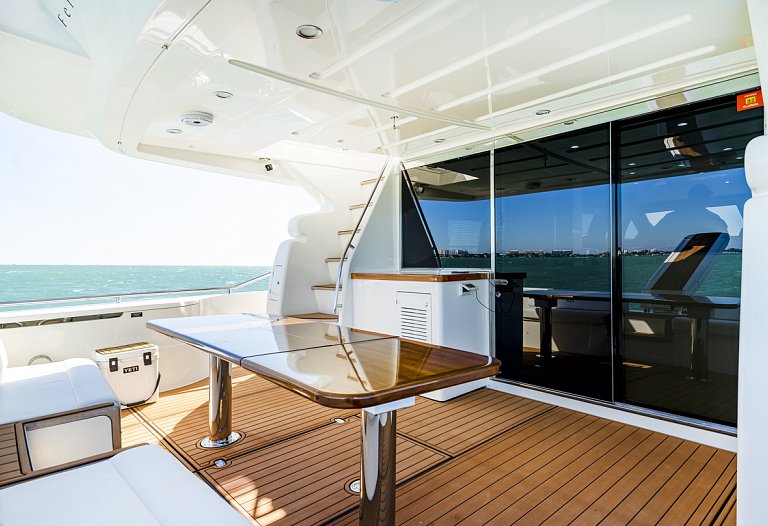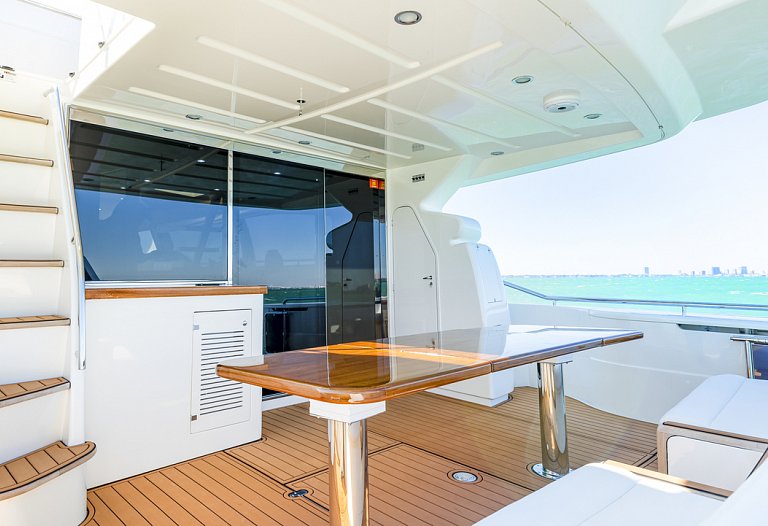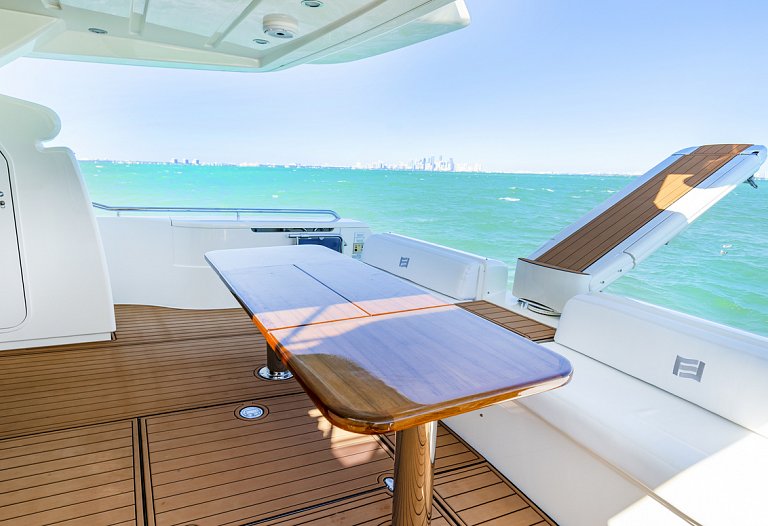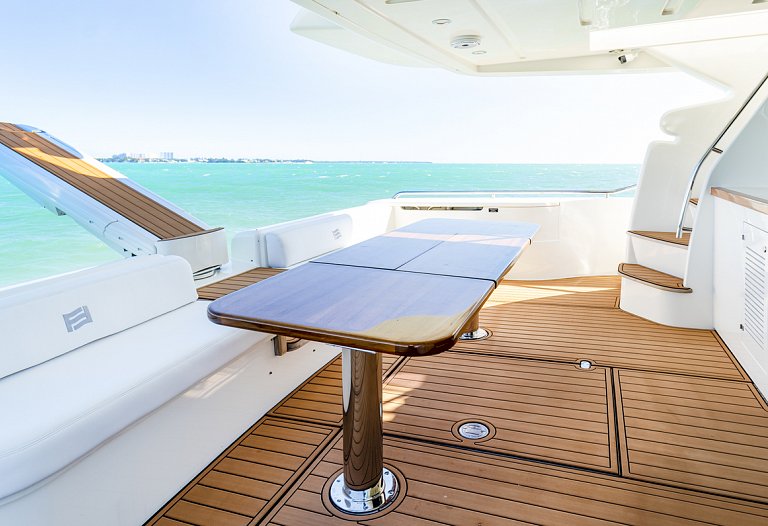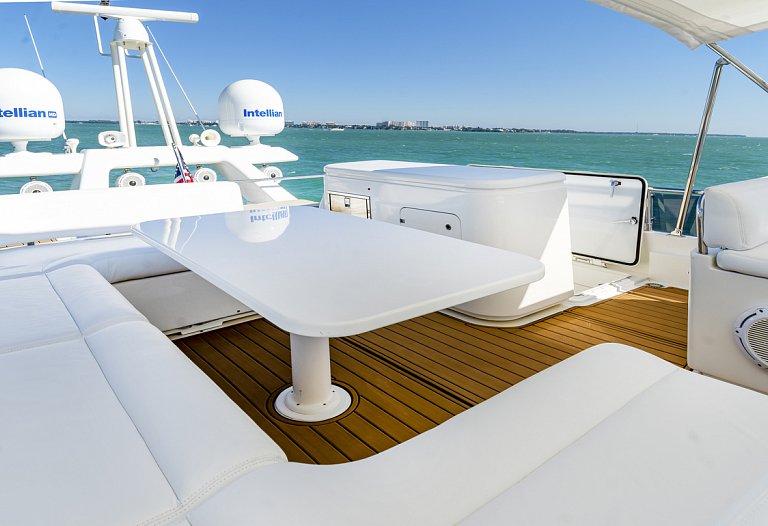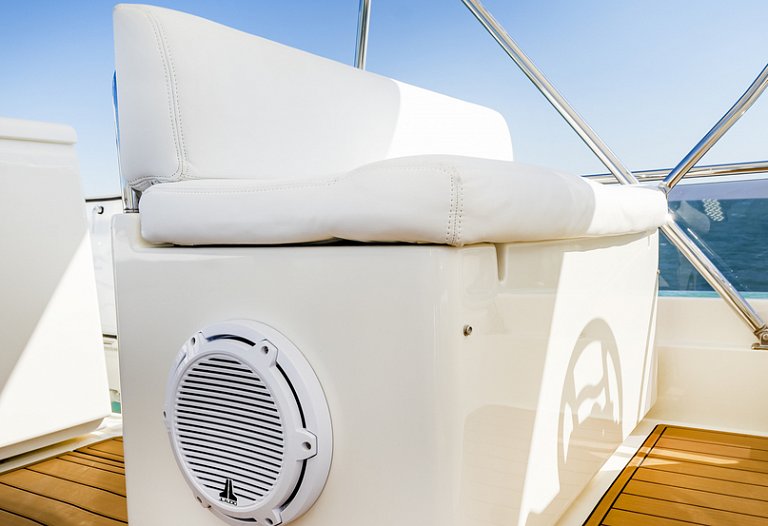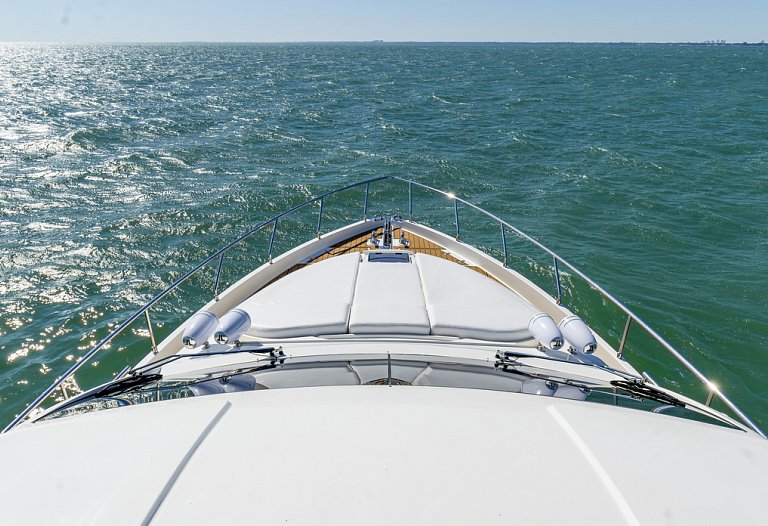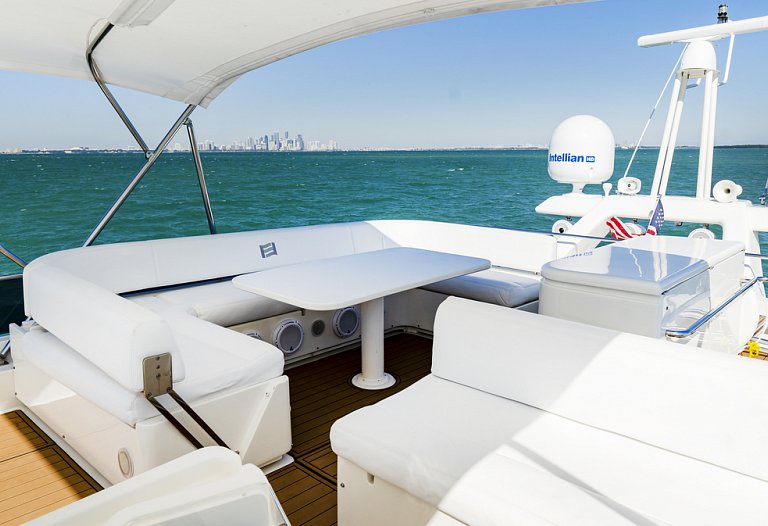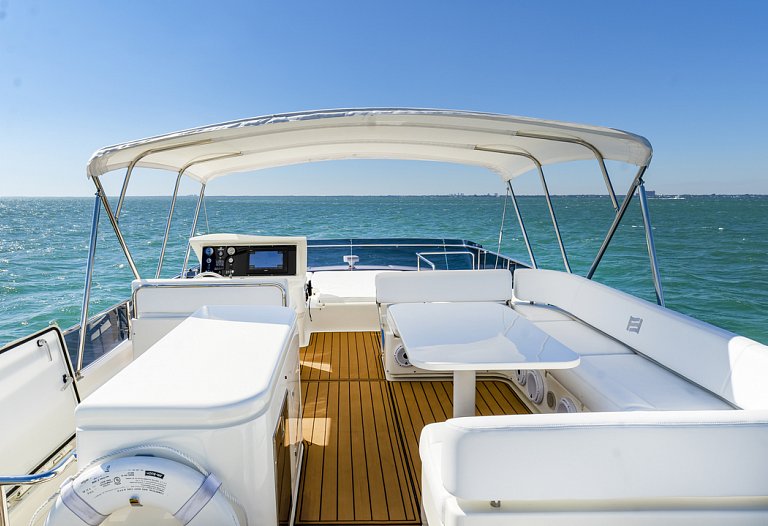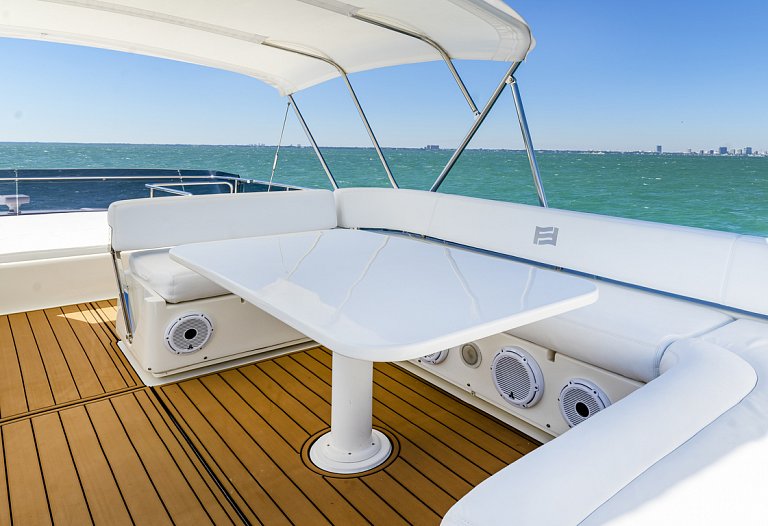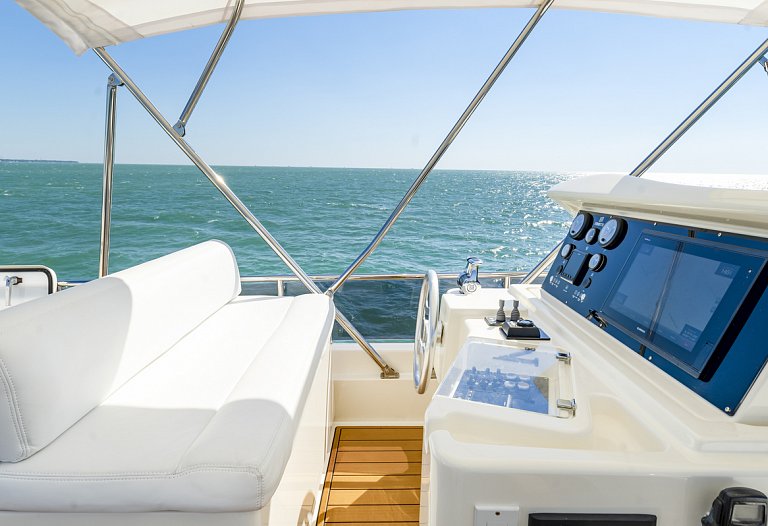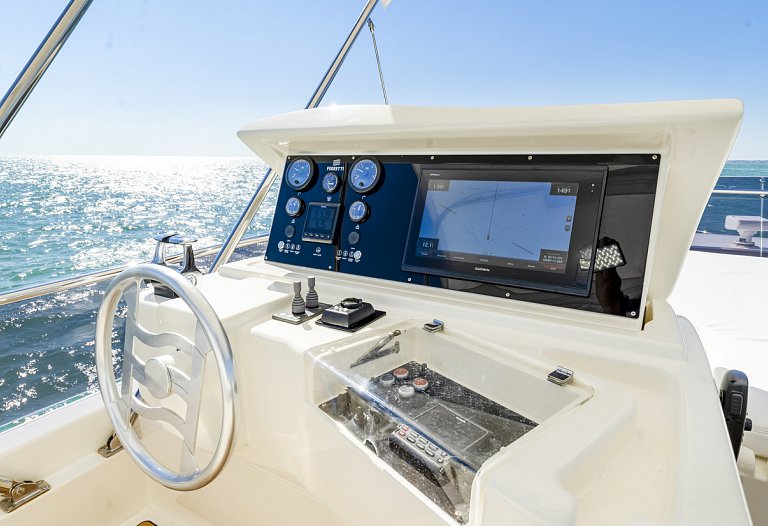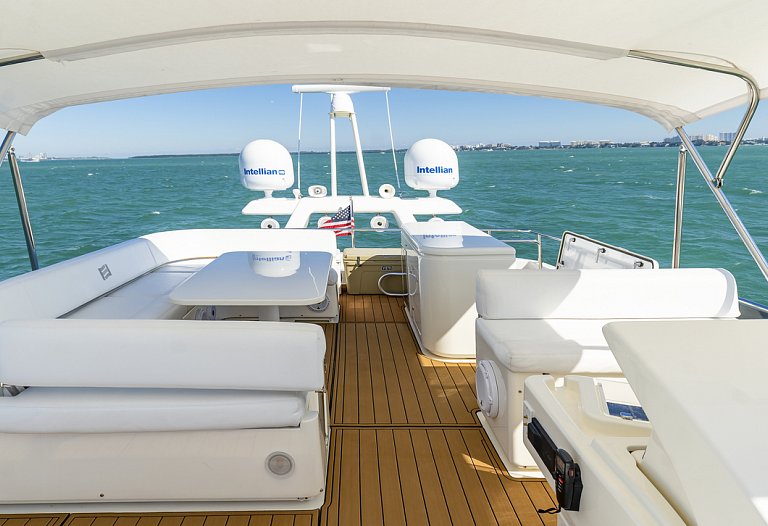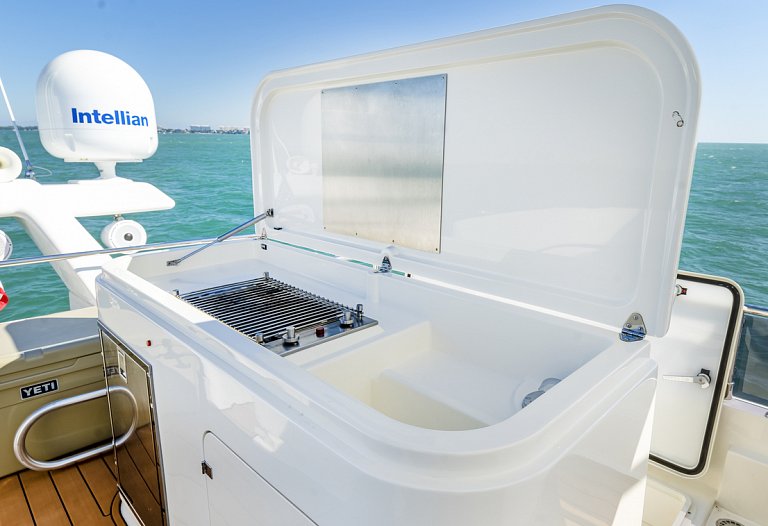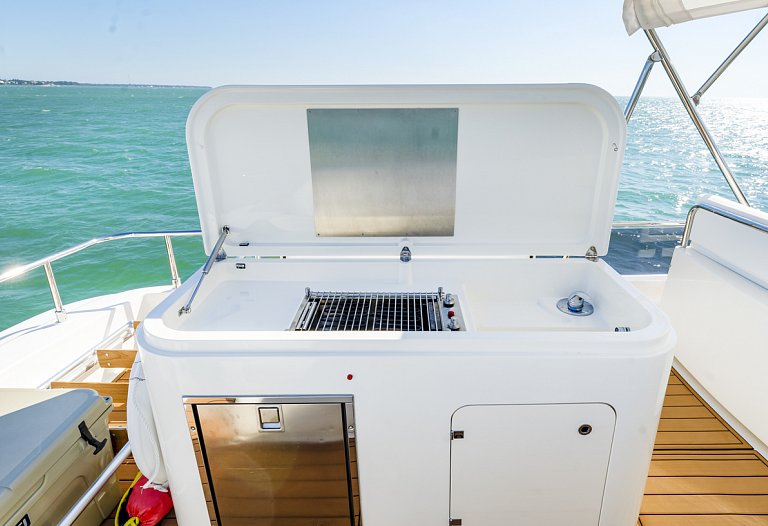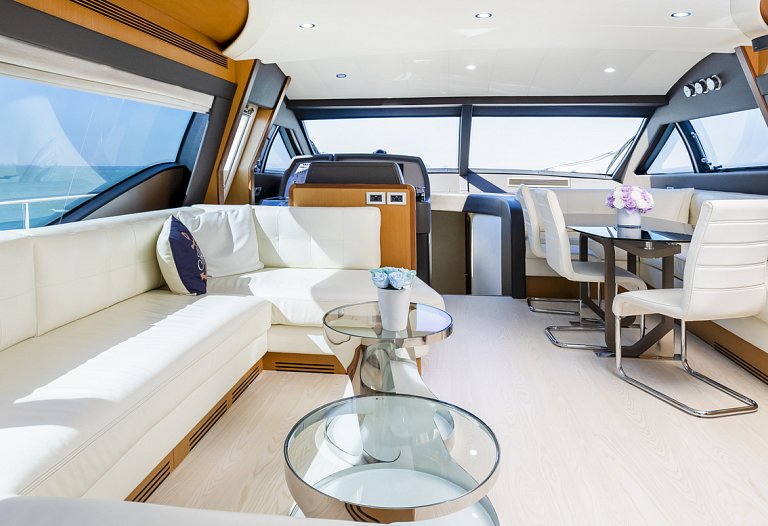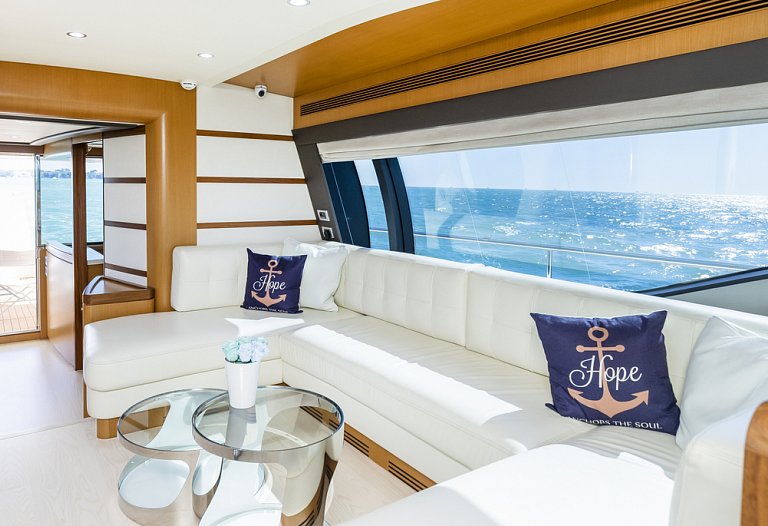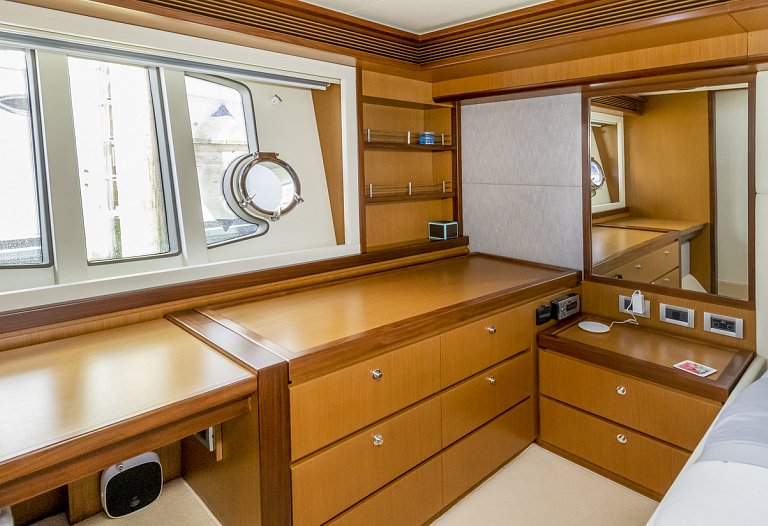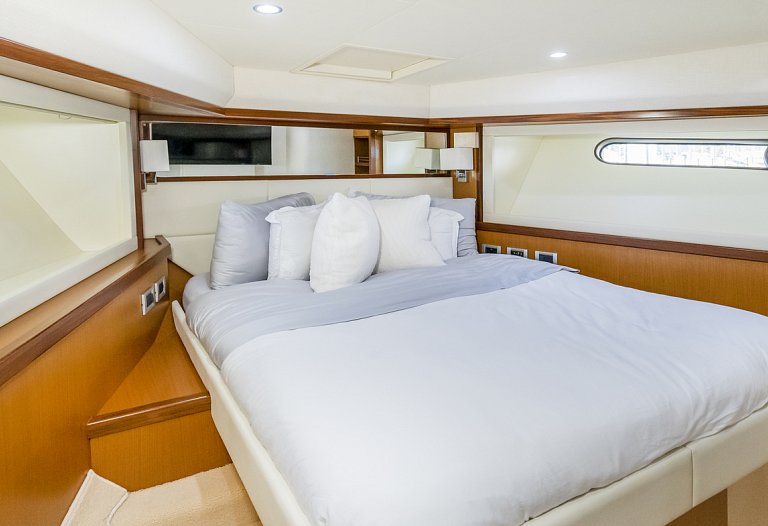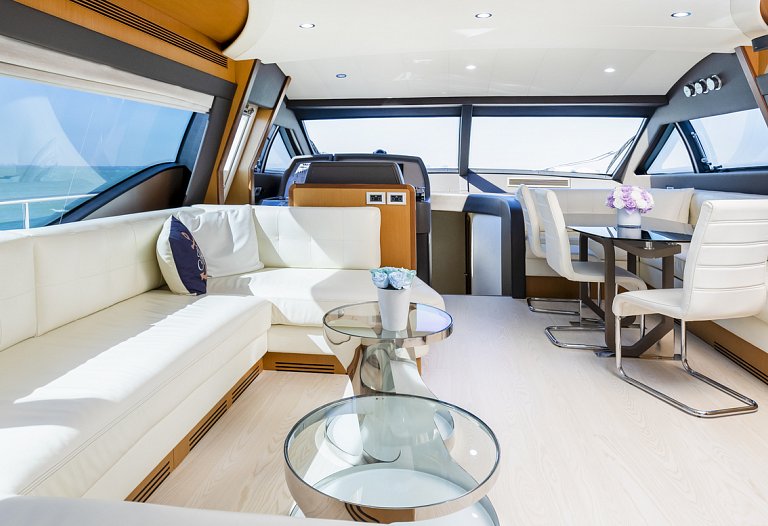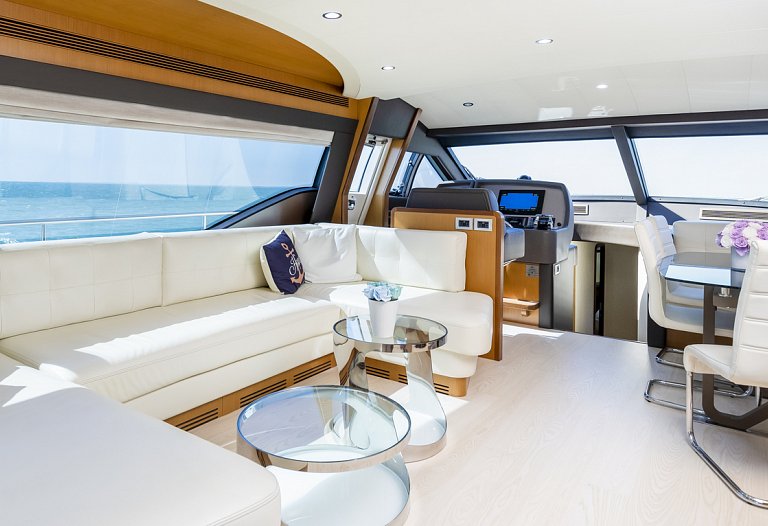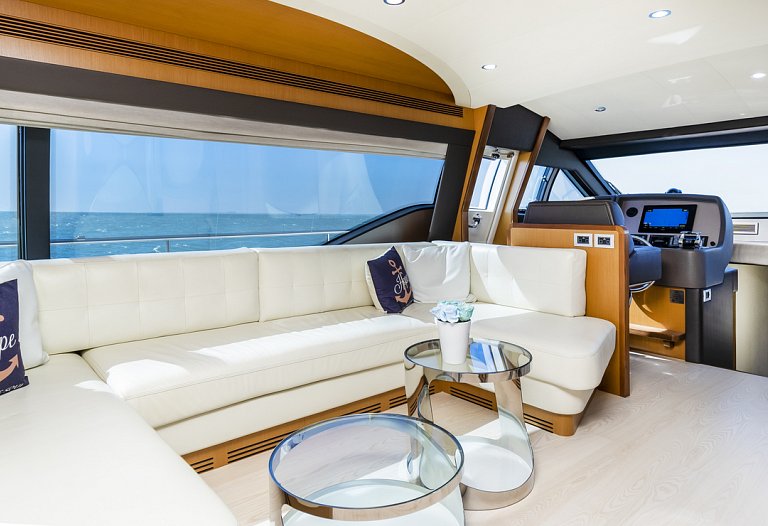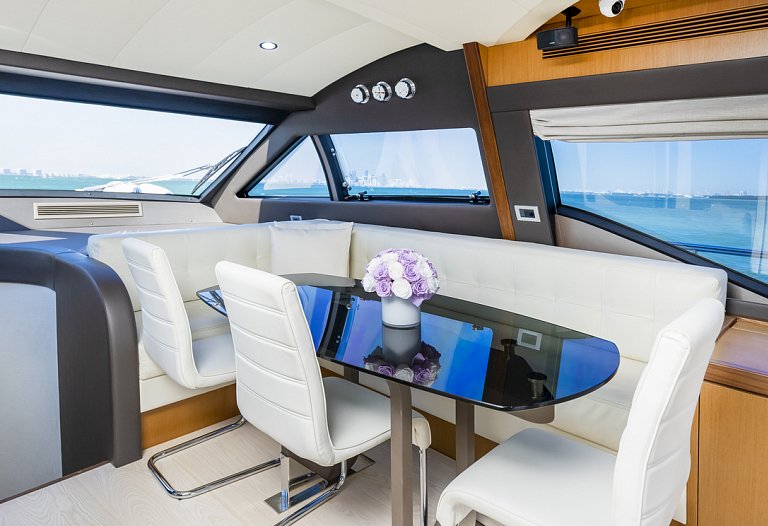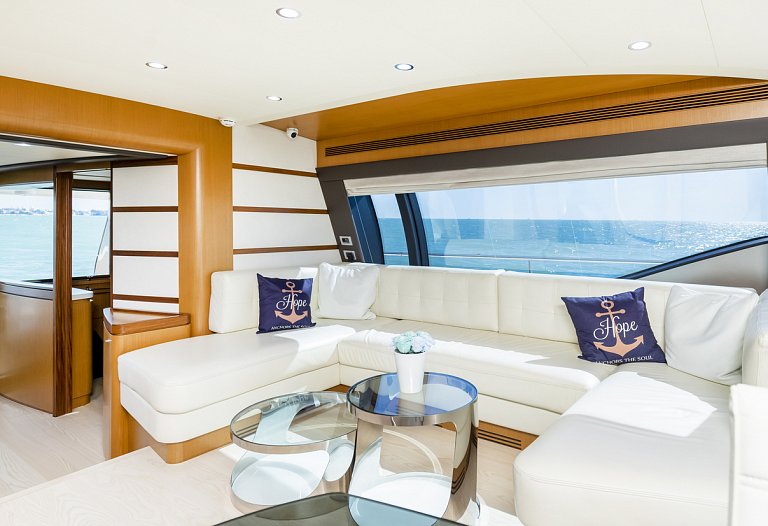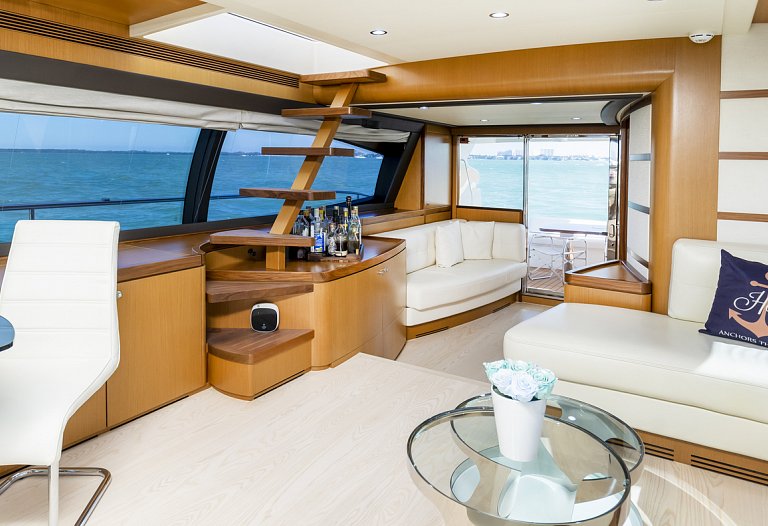 Welcome aboard the Ferretti 660, where Ferretti Engineering Division and Studio Zuccon International Project have come together to create a yacht that sets new standards in terms of space and luminosity. With an innovatively unique spherical glasswork, this yacht boasts an extremely aggressive external line, offering a 360° panoramic view of the sea from the bow to the stern.

Fully equipped with water toys, this luxurious yacht promises endless outdoor fun. Charter the Ferretti 660 for a picturesque summer holiday in South Florida, a gorgeous and robust land of plenty that will leave you enchanted long after you step ashore.

Ideal for groups of up to 13 people, this yacht includes a Certified Captain, Crew, Water, Ice, Marina Fee, Fuel, Water Toys, and Florida TAX 7%. Bahamas Charter is also available; please ask for the price.

Please note that a 15% tip is mandatory, payable directly to the crew at the end of the charter.