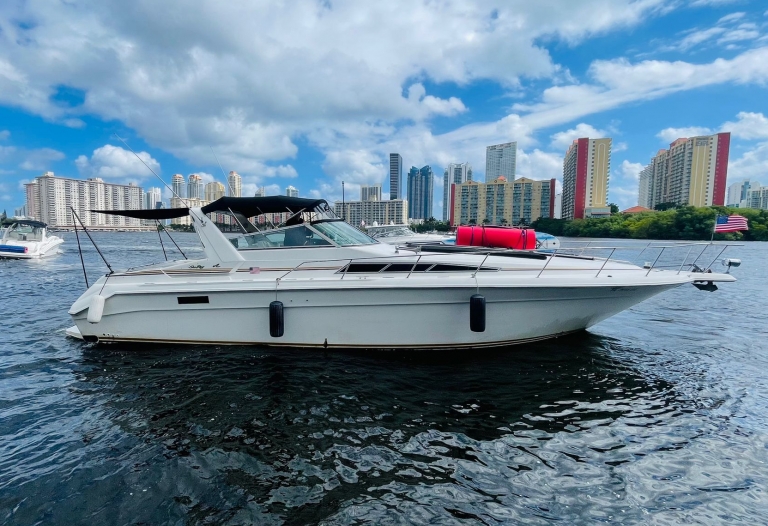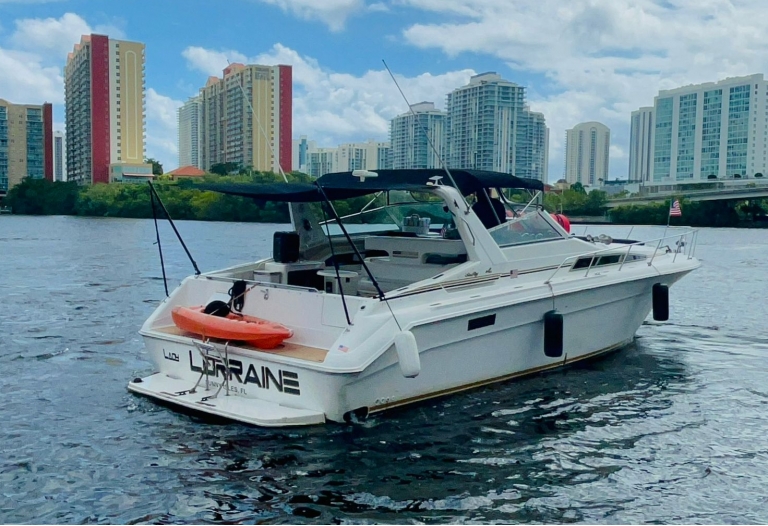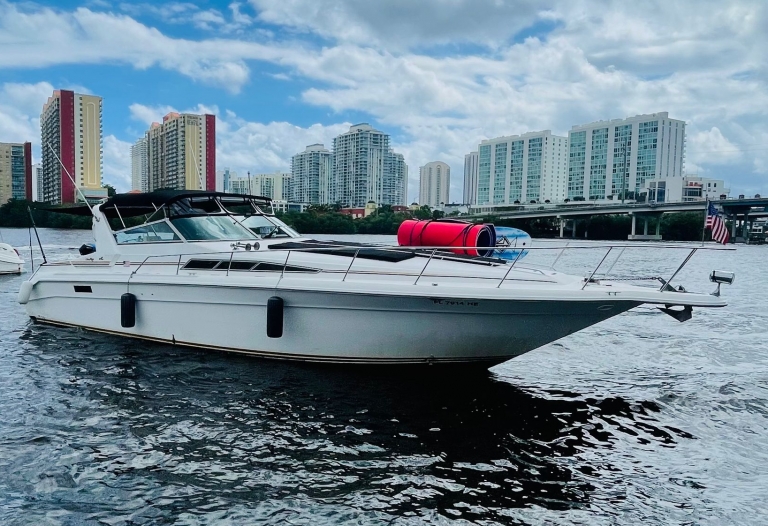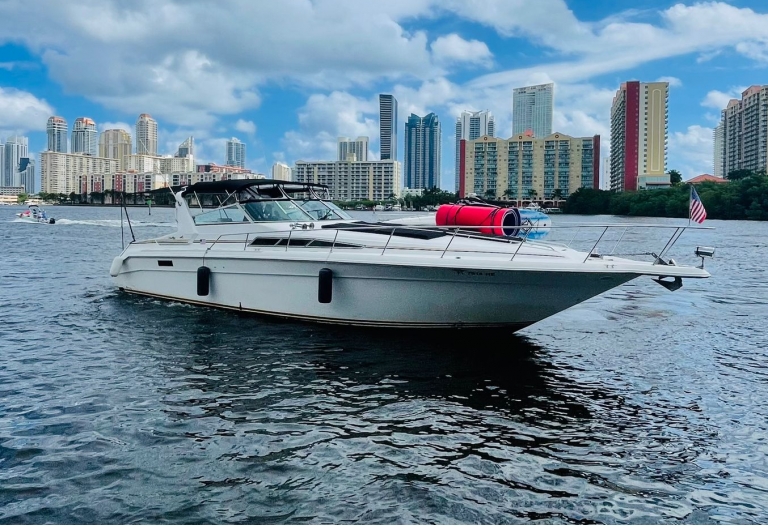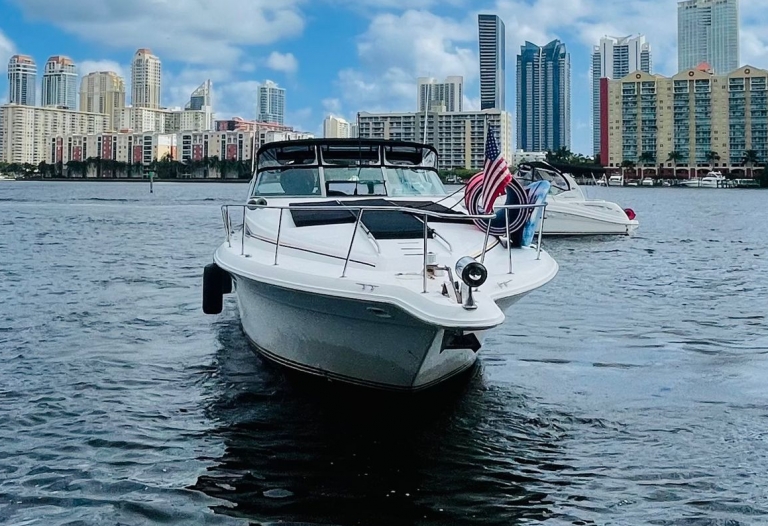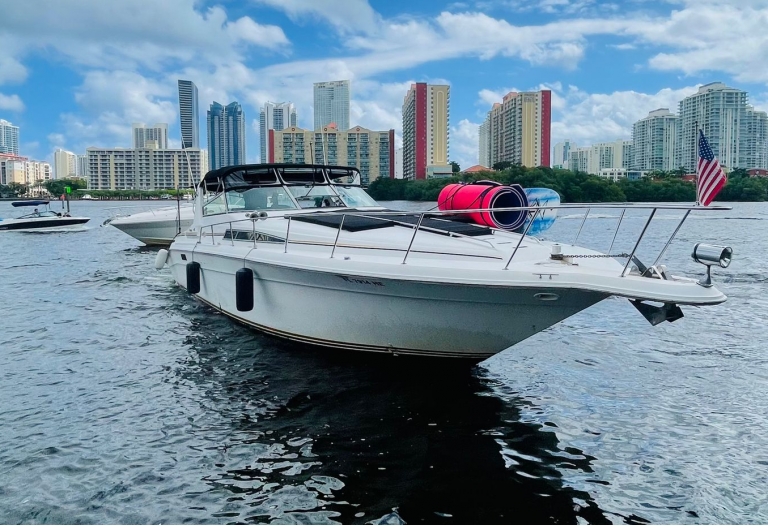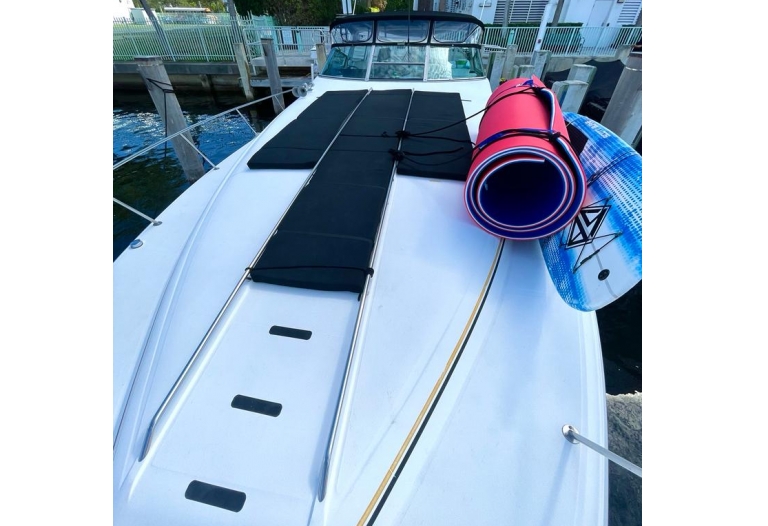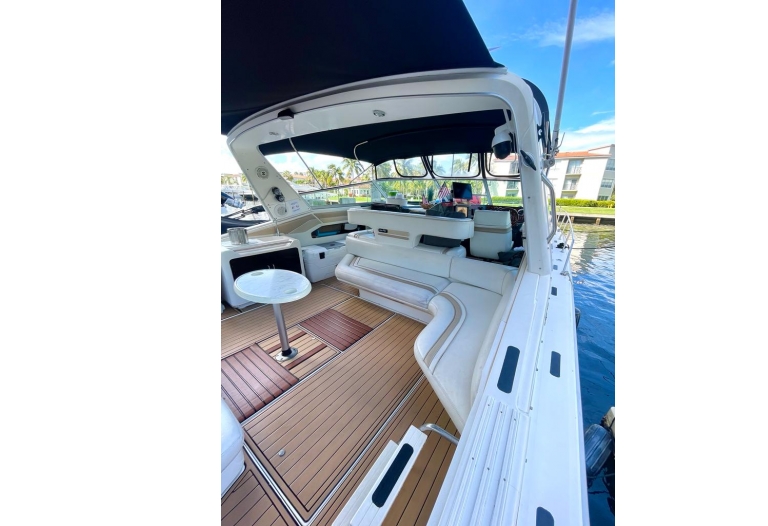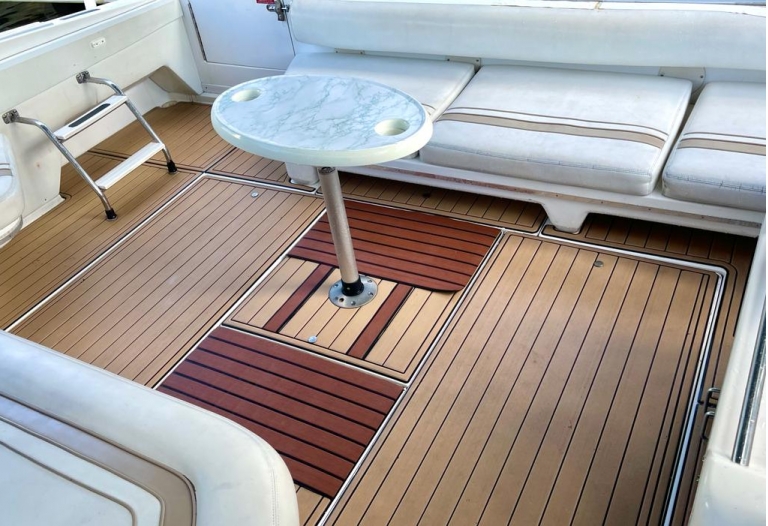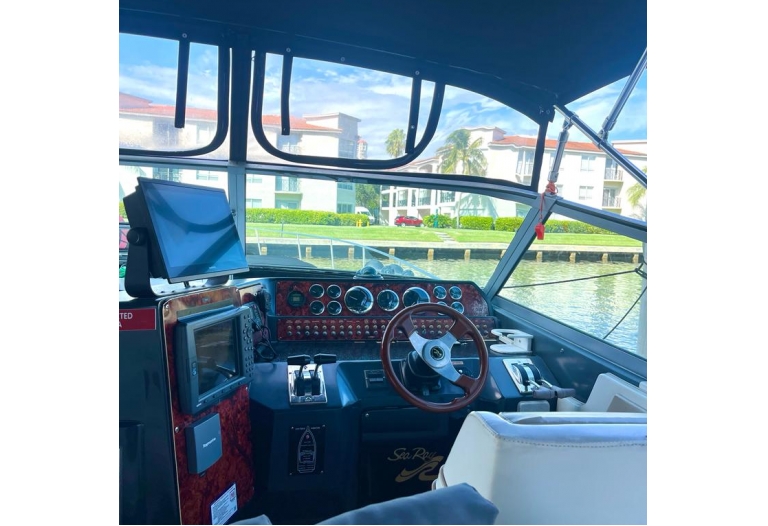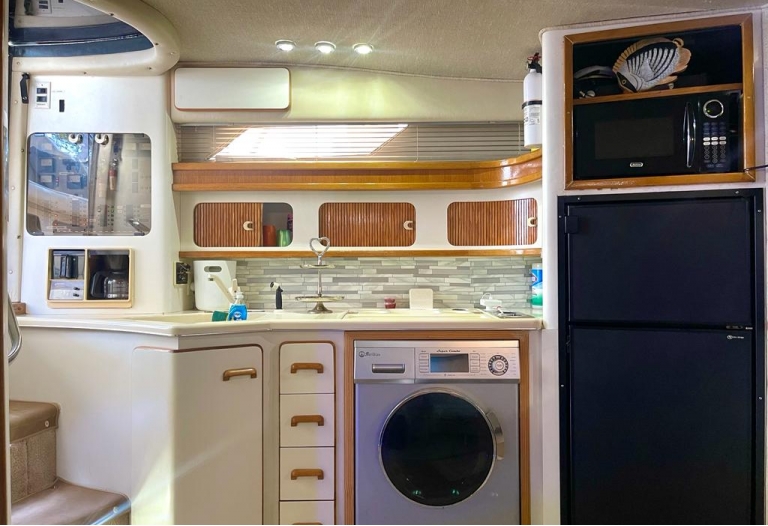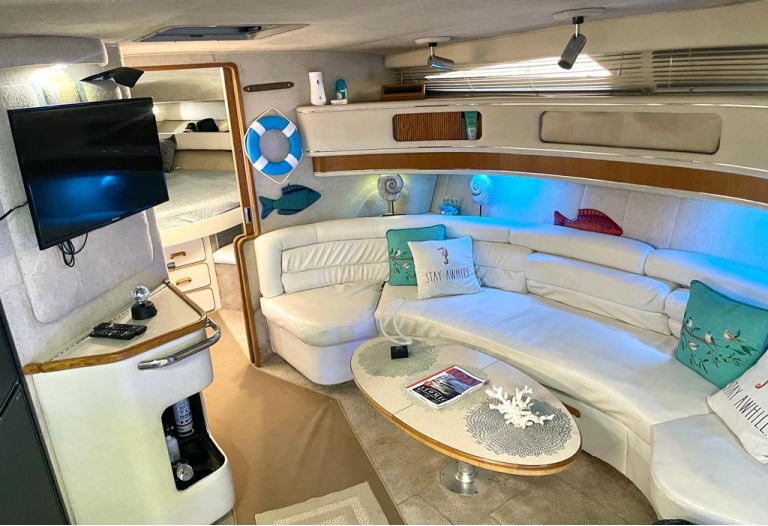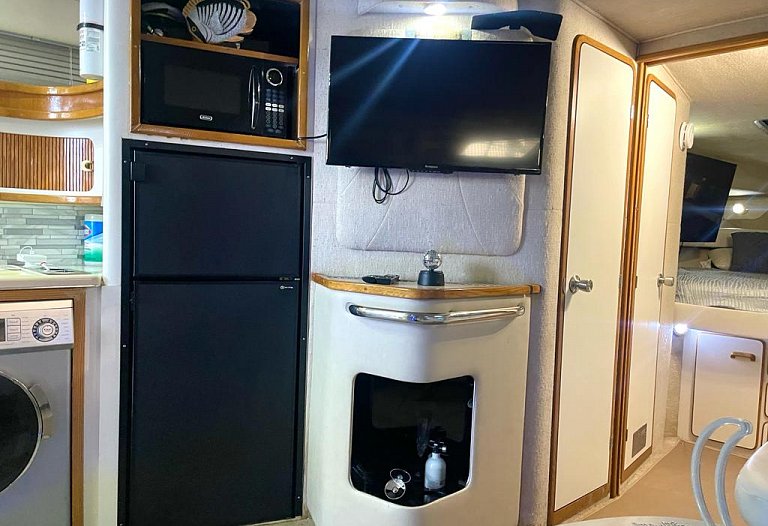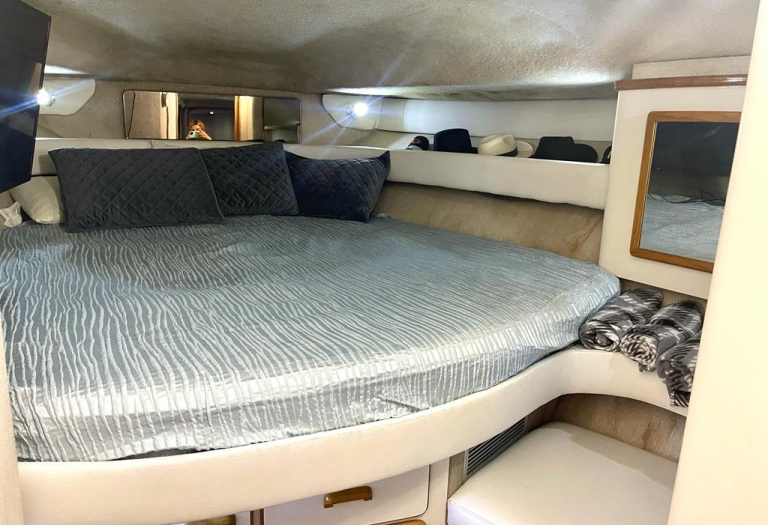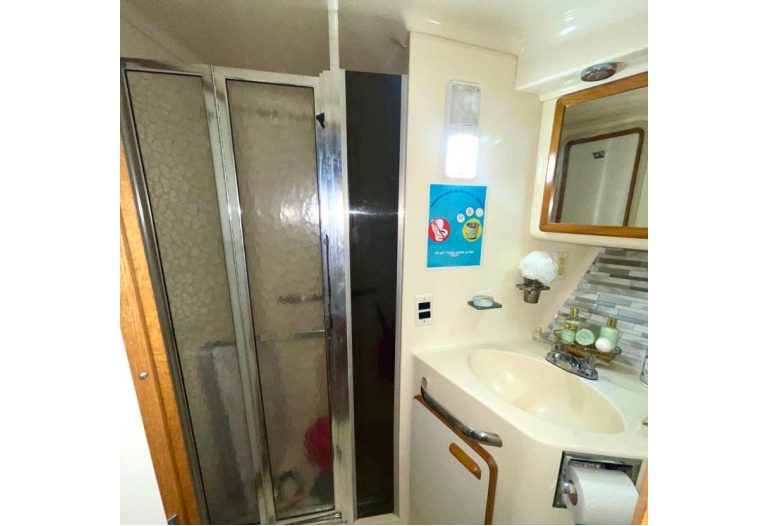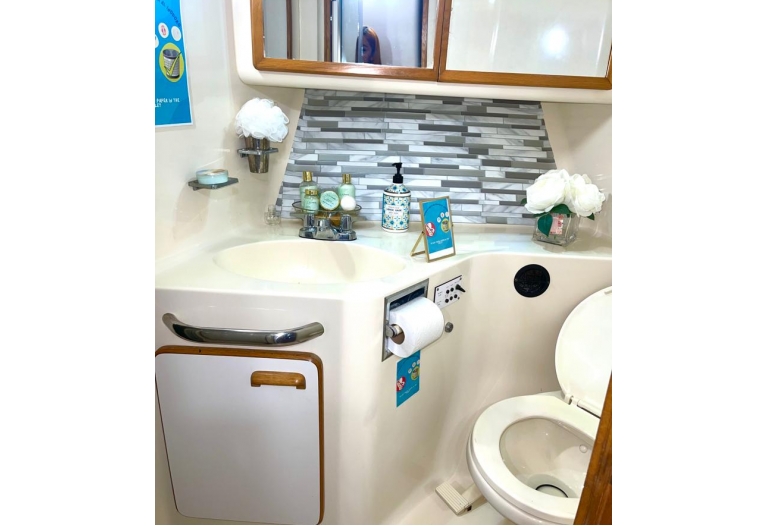 Get ready to embark on an exceptional water adventure with your loved ones aboard our 48FT Sea Ray. Revel in the spacious cabin that boasts ample seating and a cooler brimming with ice-cold beverages to quench your thirst as you bask in the sun's warmth.

The remarkable sound system on the deck boasts excellent quality and Bluetooth connectivity, enabling you to stream your favorite tunes straight from your cell phone, all within arm's reach. Venture below deck to experience the opulent cabin with its delightful illumination, full bathroom, plush bed, comfortable sofa, and a large TV that sits center stage. Additionally, the fully-equipped kitchen allows you to prepare mouth-watering food to savor during your day out on the water.

This premier cruiser yacht is perfect for groups of up to 13 people to fully indulge in an unforgettable ride with family or friends. Enjoy an array of water activities with our floating mat, kayaking, surfboarding, and a thrilling 1 hour of jet skiing that will leave you feeling exhilarated.

The yacht charter price includes a certified captain, crew, water, ice, fridge, TV, full bathroom, floating mat, kayaking, surfboarding, 1 hour of jet skiing, marine rate, gas, and Florida tax of 7%. However, please note that the gratuity is at the discretion of the customer and is payable directly to the captain at the end of the charter.

Get ready to experience an exceptional day out on the water with your loved ones in unparalleled style and comfort aboard our 48FT Sea Ray.