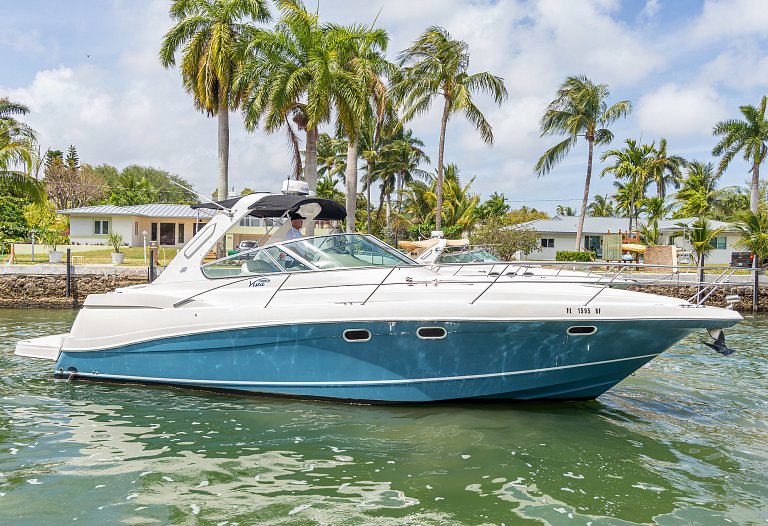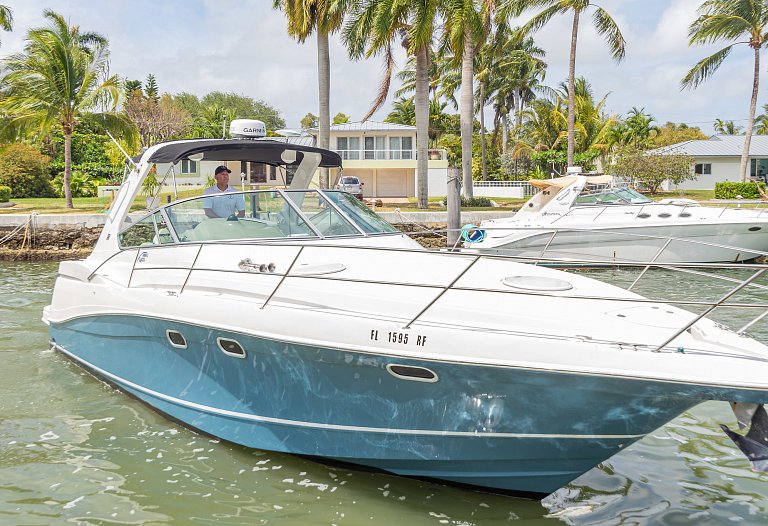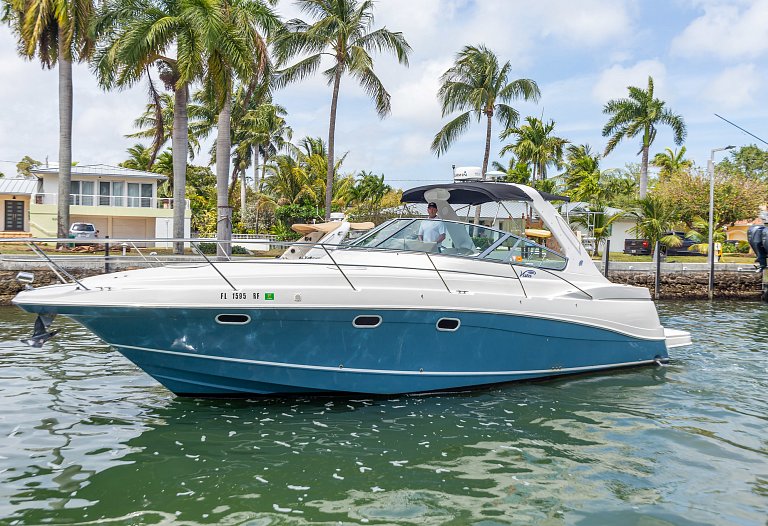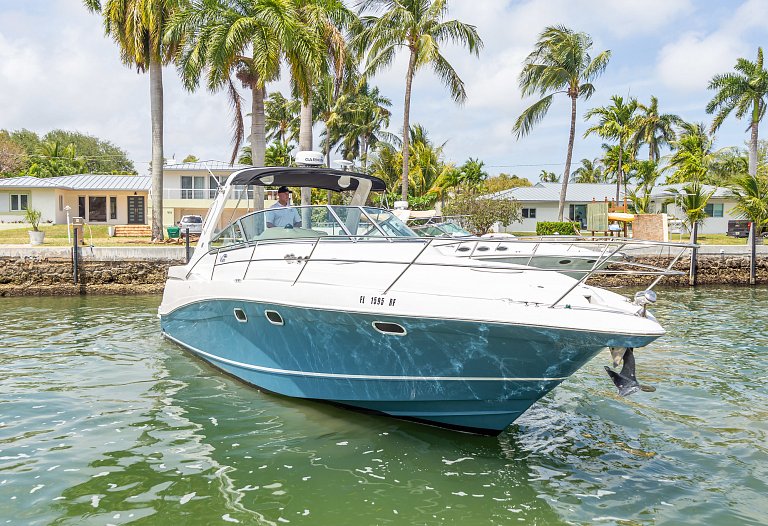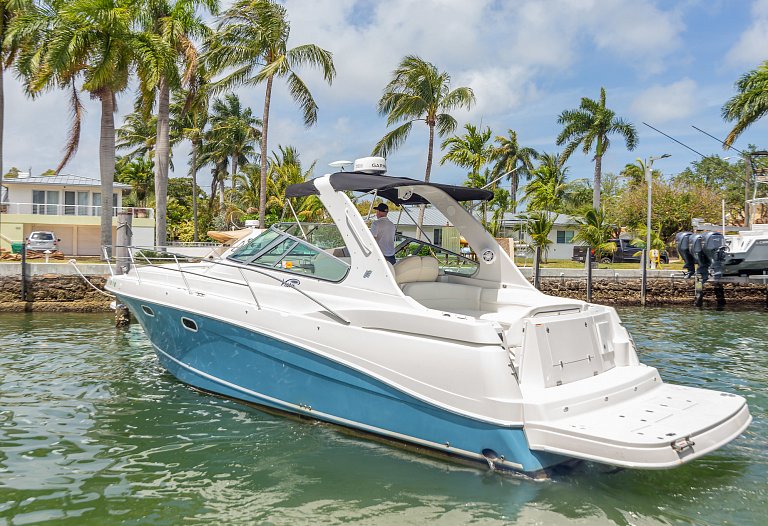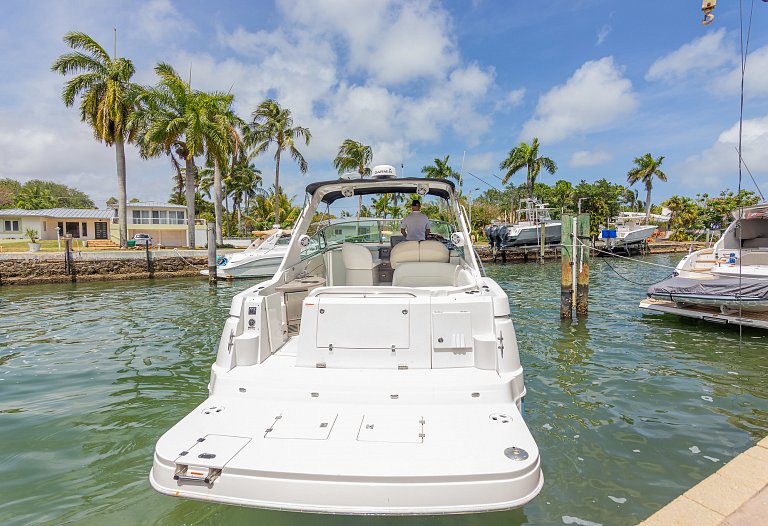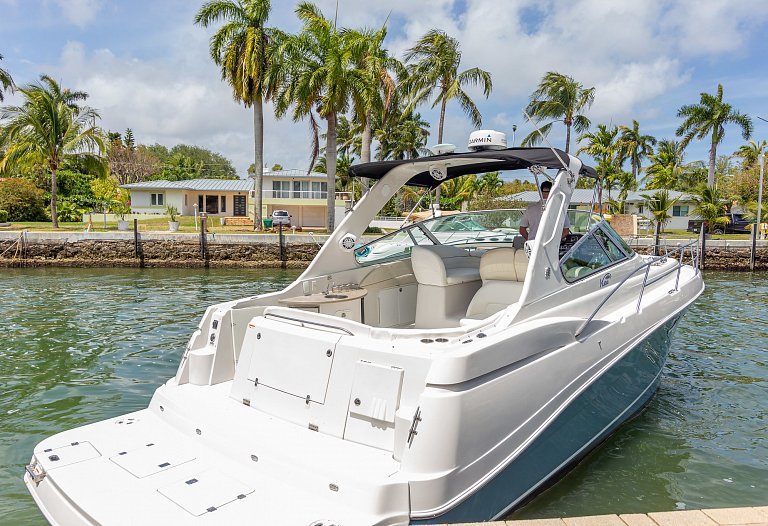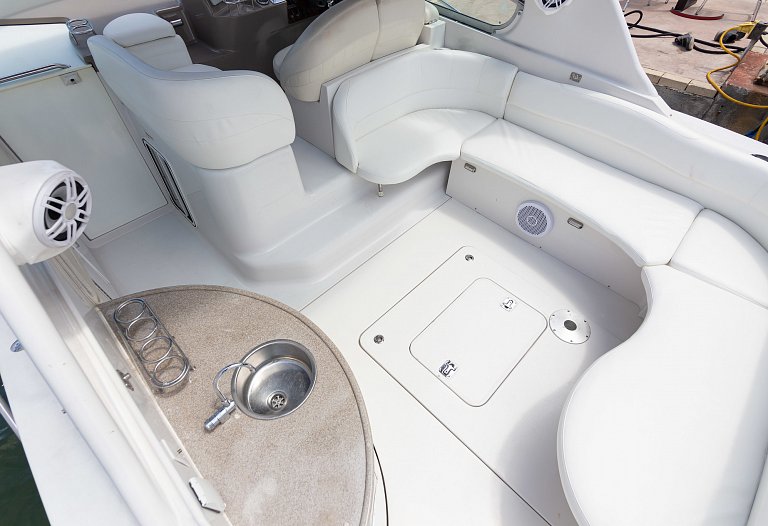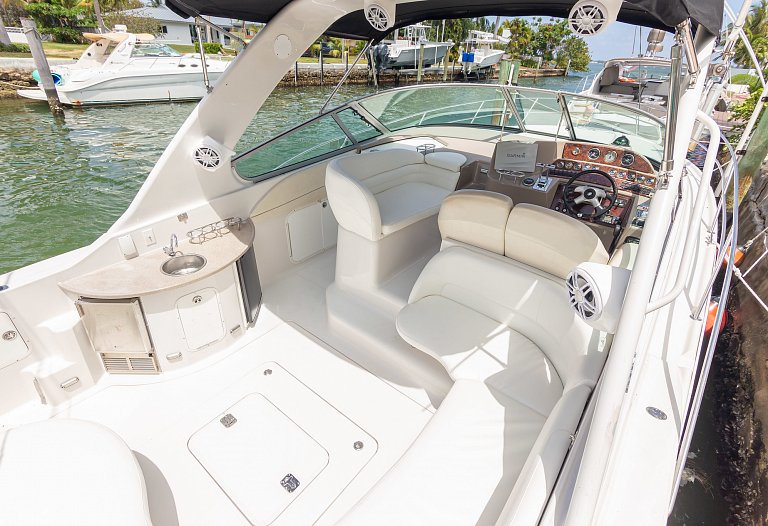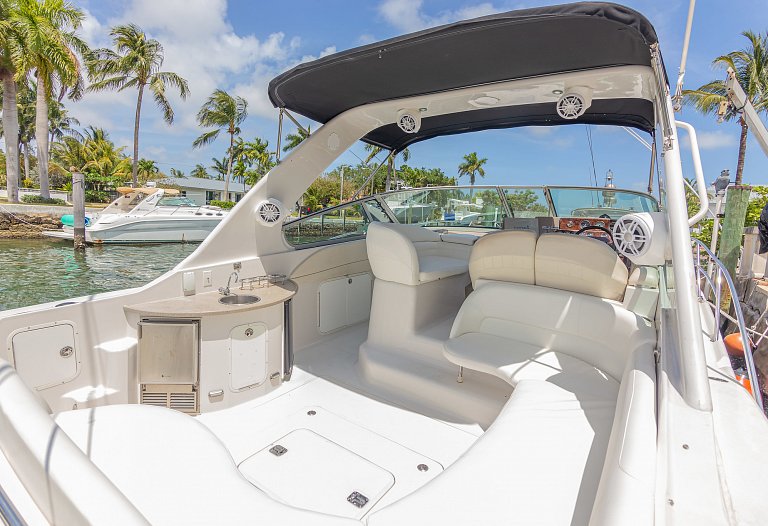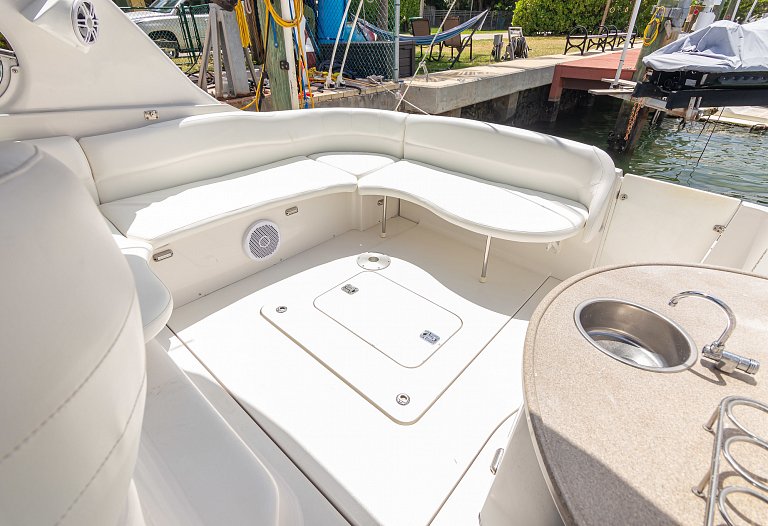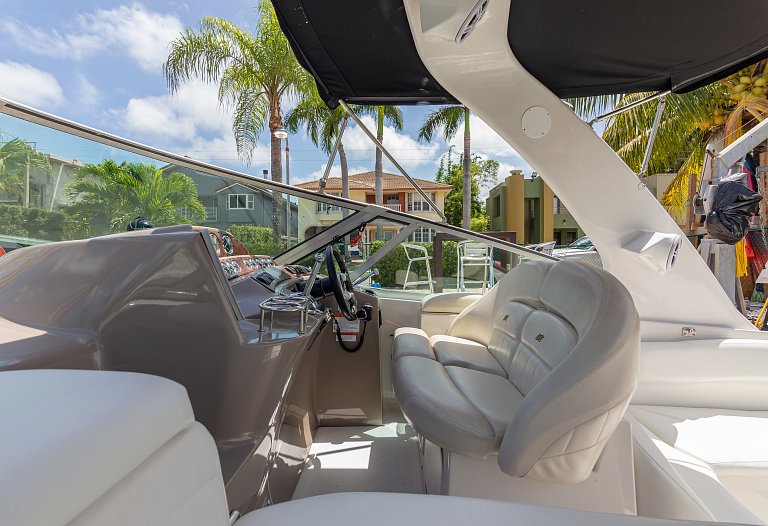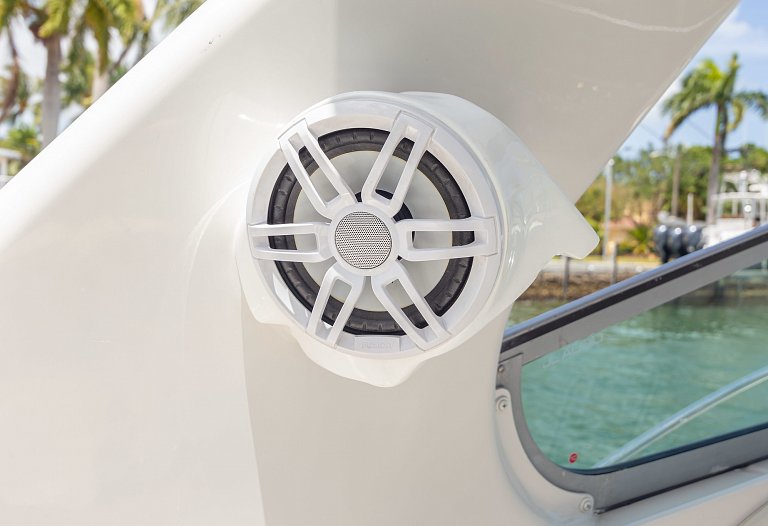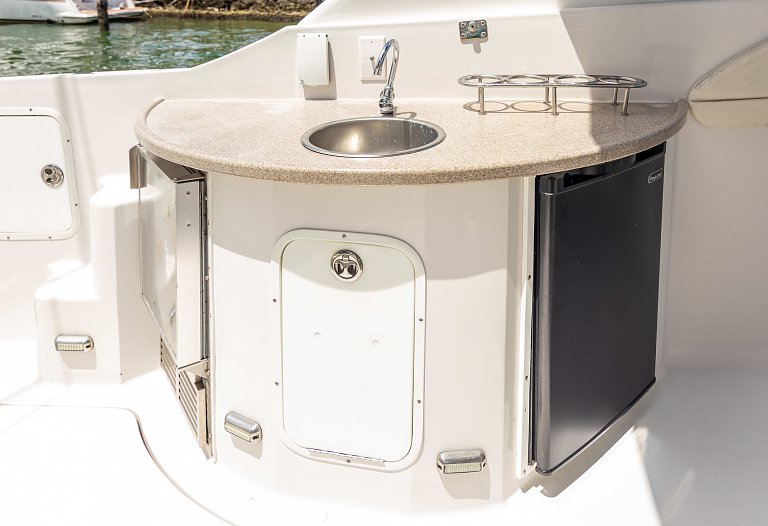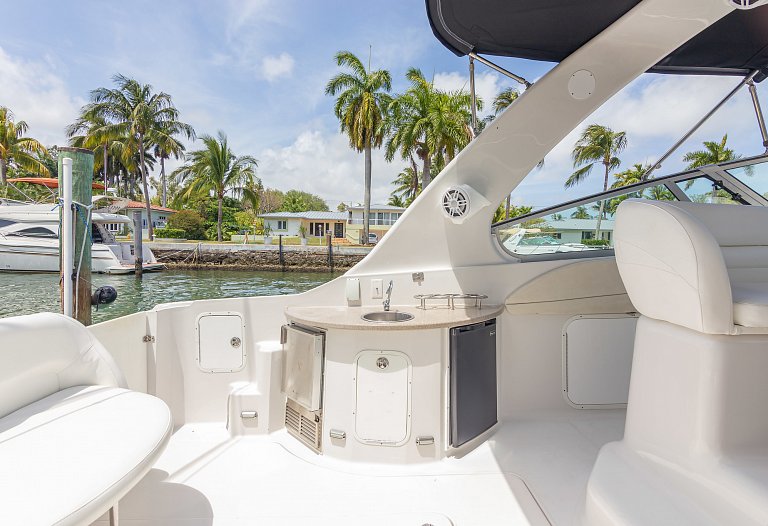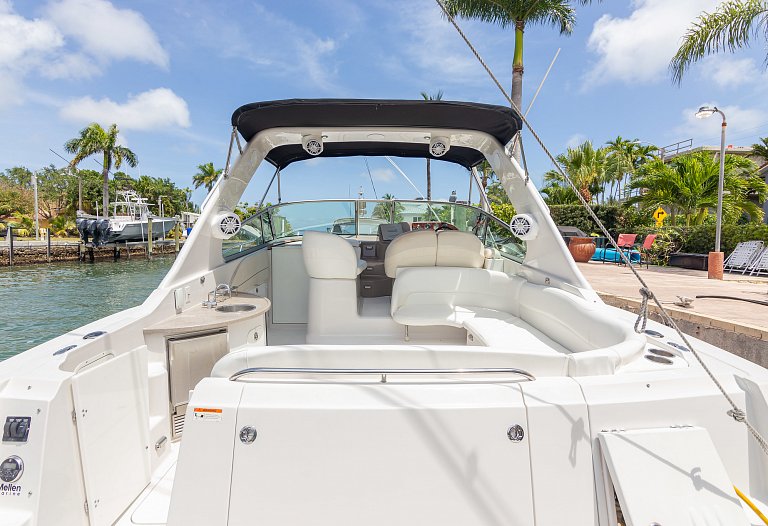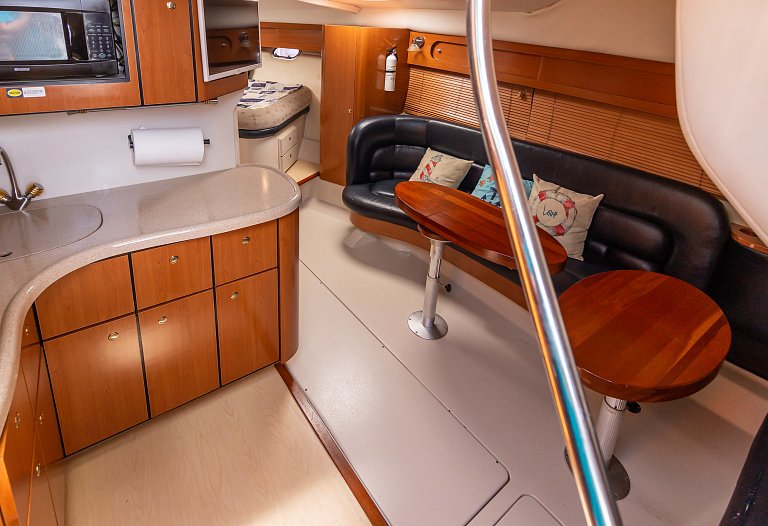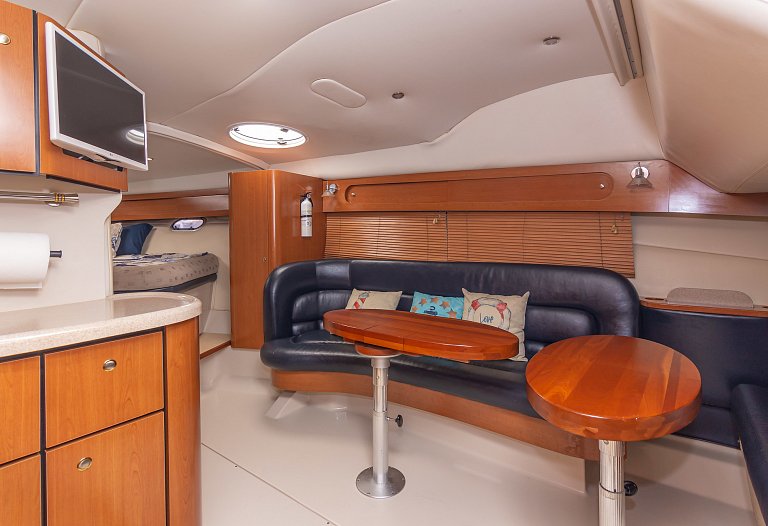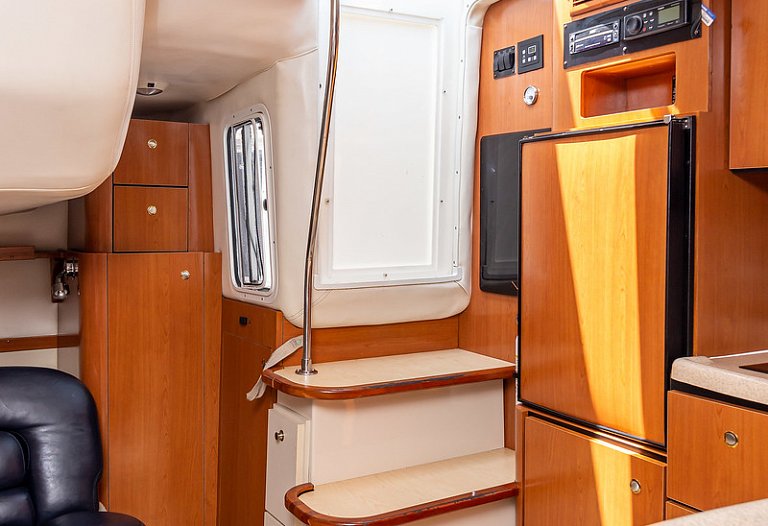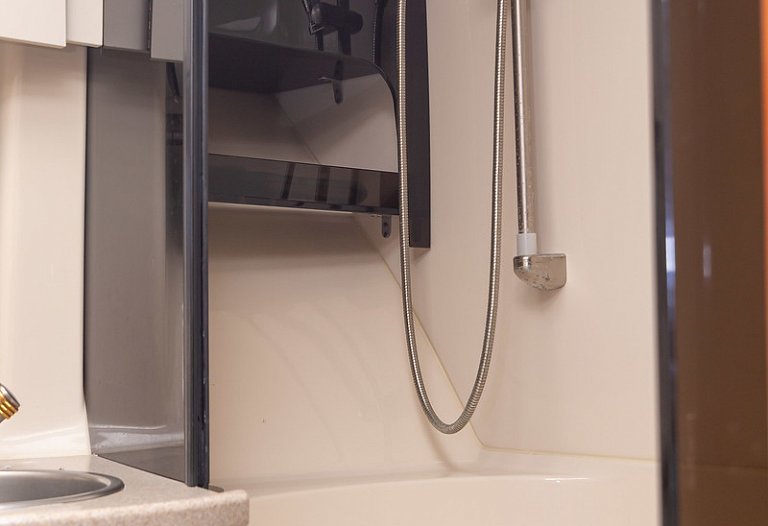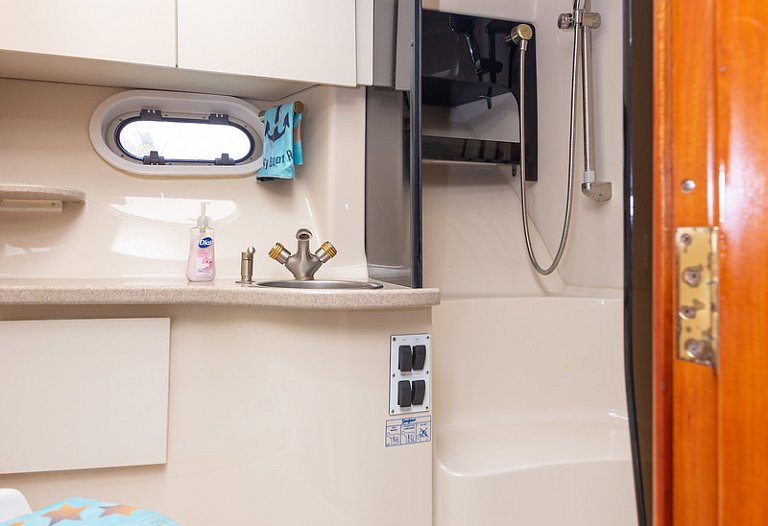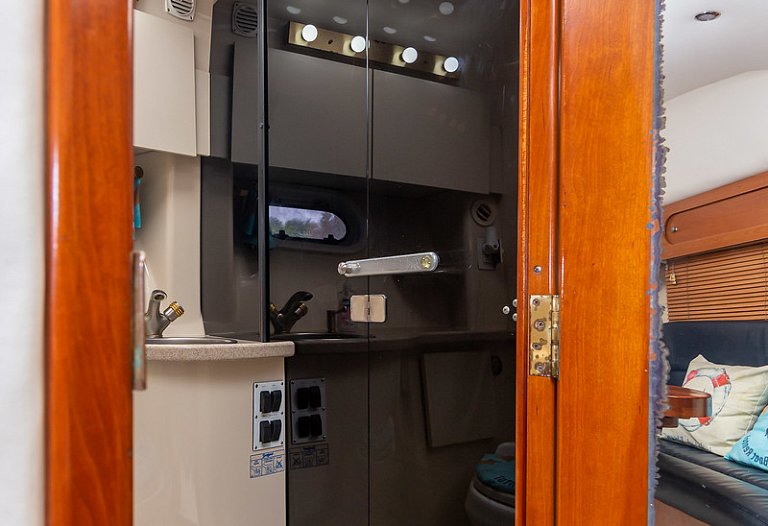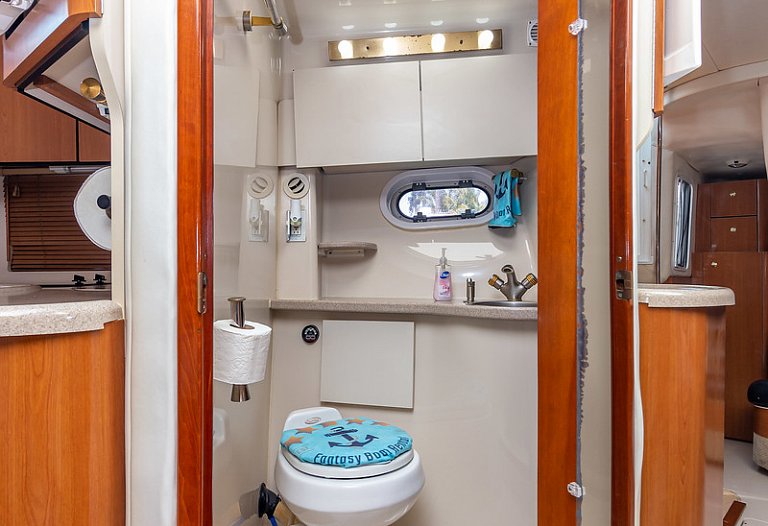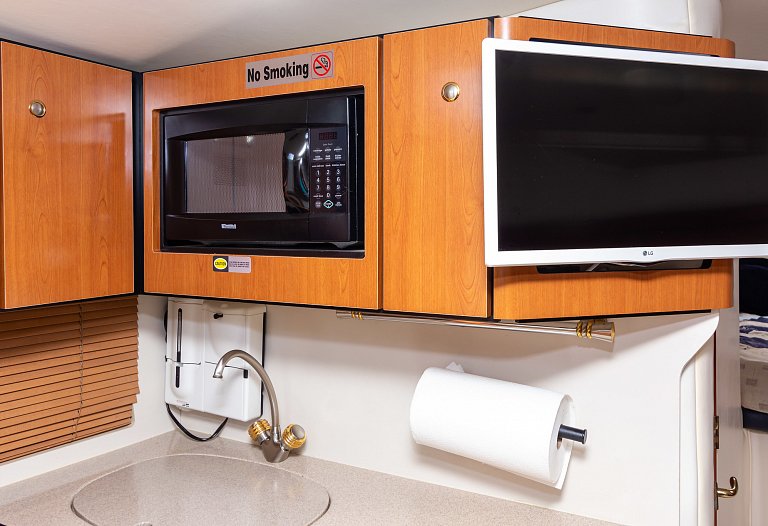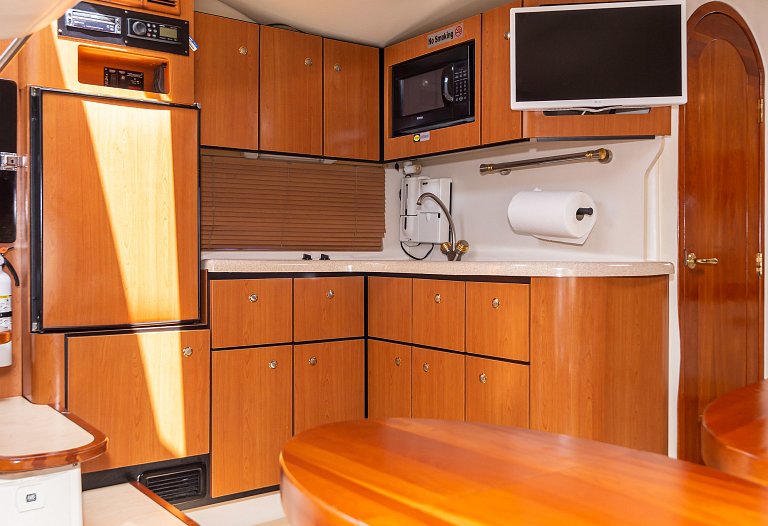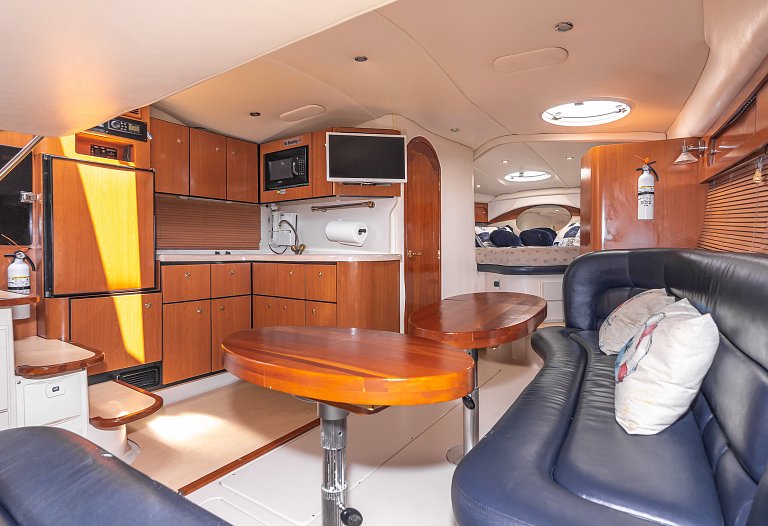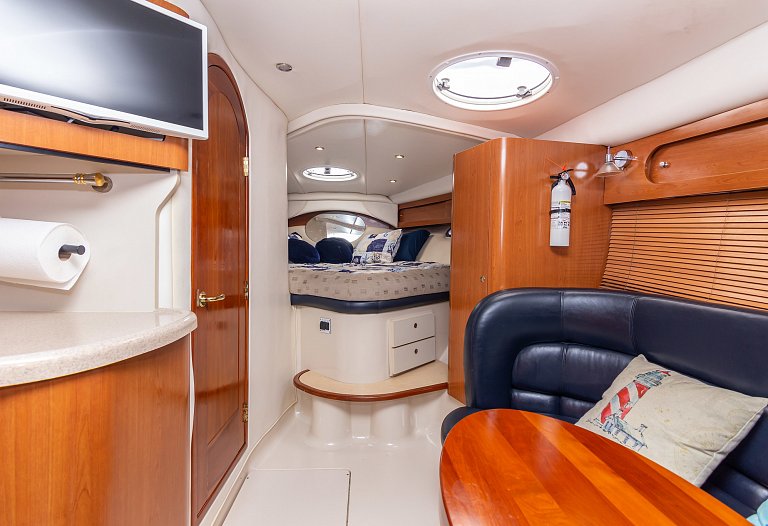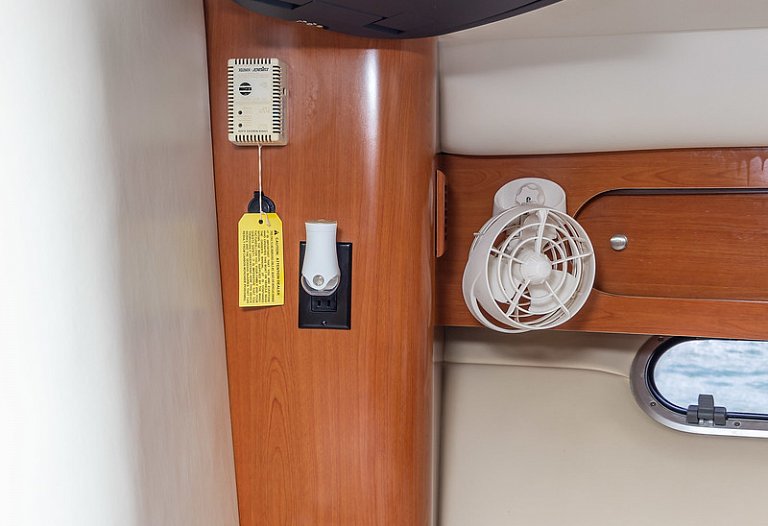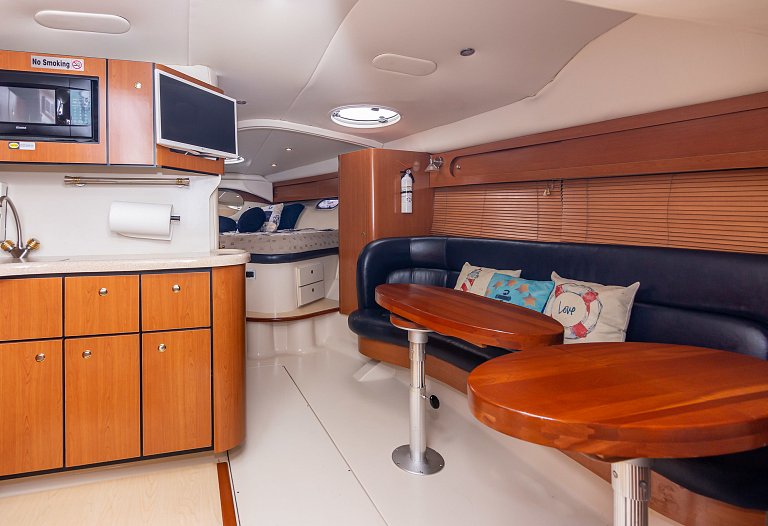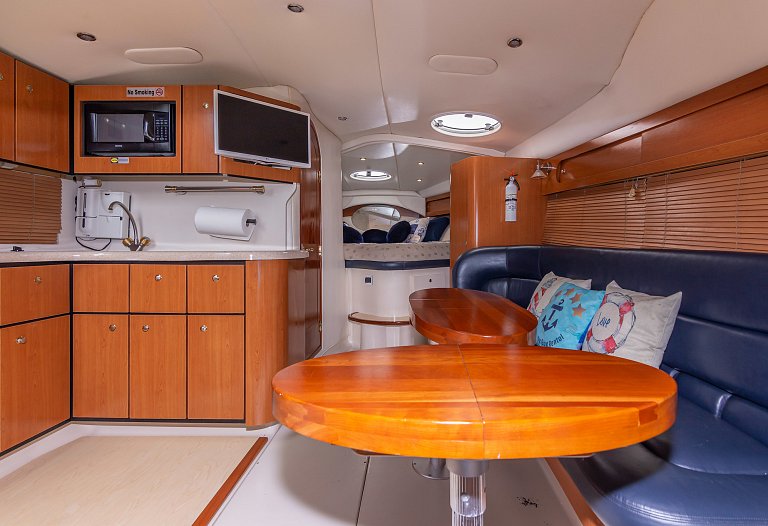 Verily, our 44ft Cruiser doth present itself as an impeccable vessel for partaking in a day of merriment upon the waters, in the company of one's esteemed friends and kin.

Its capacious cockpit proffers ample seating arrangements and is replete with a wet bar, an ice cooler, and a plenitude of cup holders, all fashioned to keep one's favored libation within easy reach. The sound system is endowed with Bluetooth functionality, allowing one to easily serenade the company with their preferred musical selection, right from the comfort of their own hand.

Descending below deck, the cabin boasts a complete bathroom and all the comfort features expected from a cruiser yacht of this repute.

This fine vessel doth cater to groups of up to thirteen persons, ensuring all may revel in a memorable sojourn with their loved ones.

Included in the price is a certified Captain, water, ice, marina fee, fuel, and Florida tax at a rate of 7%.

It must be noted, however, that gratuities are not included and shall be left to the discretion of the customer, payable directly to the Captain at the culmination of the charter.