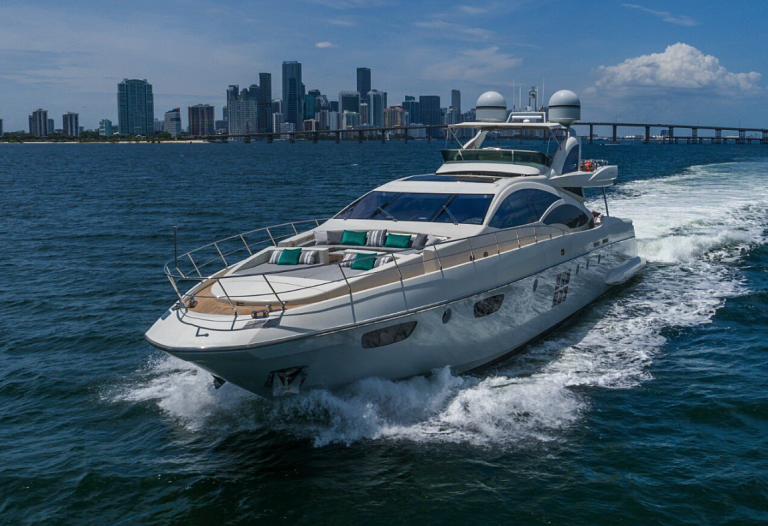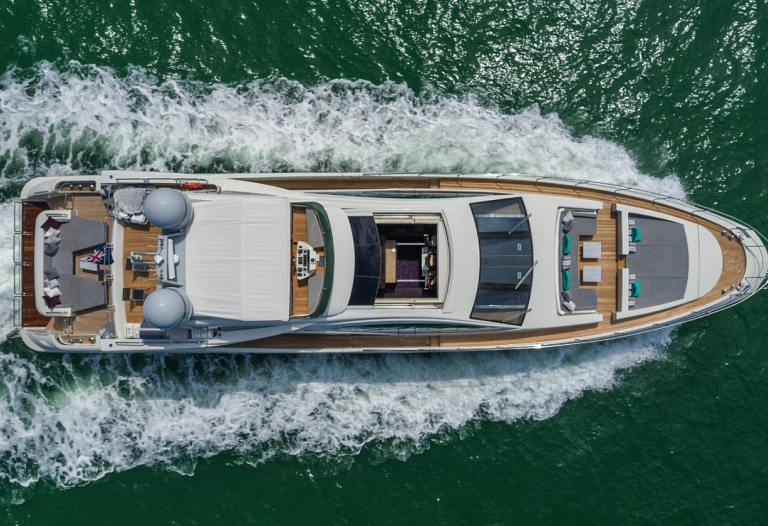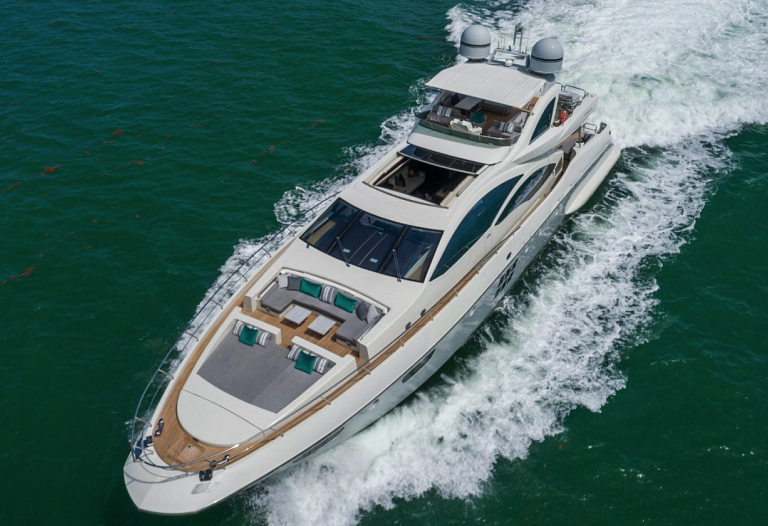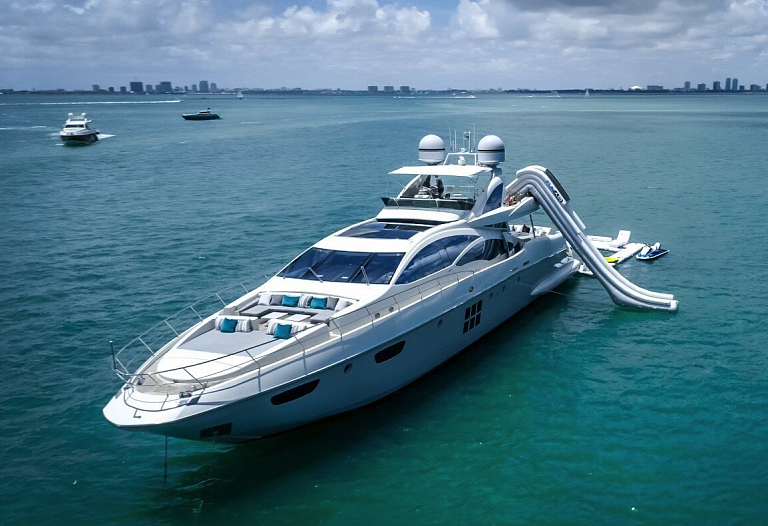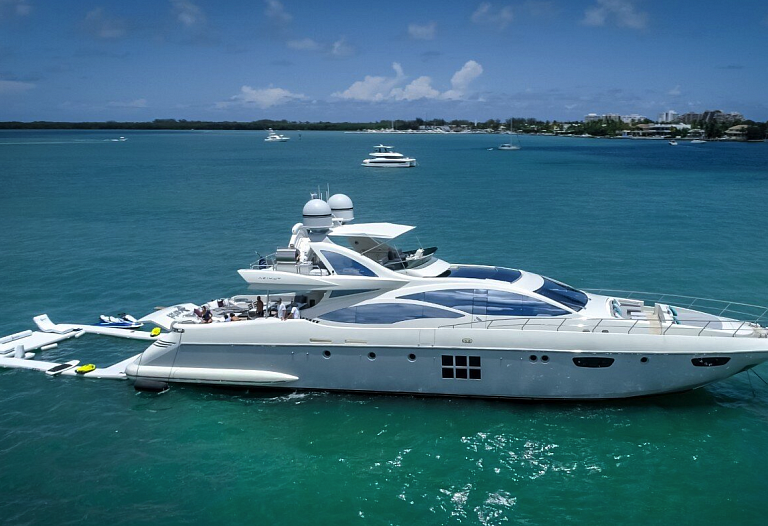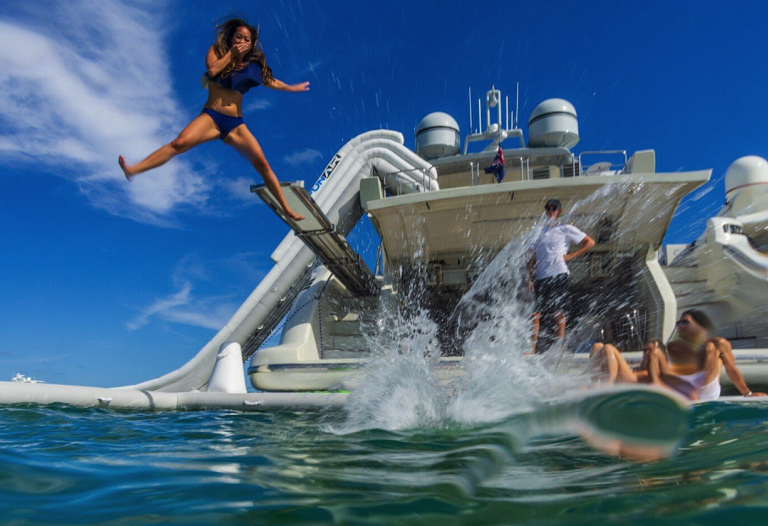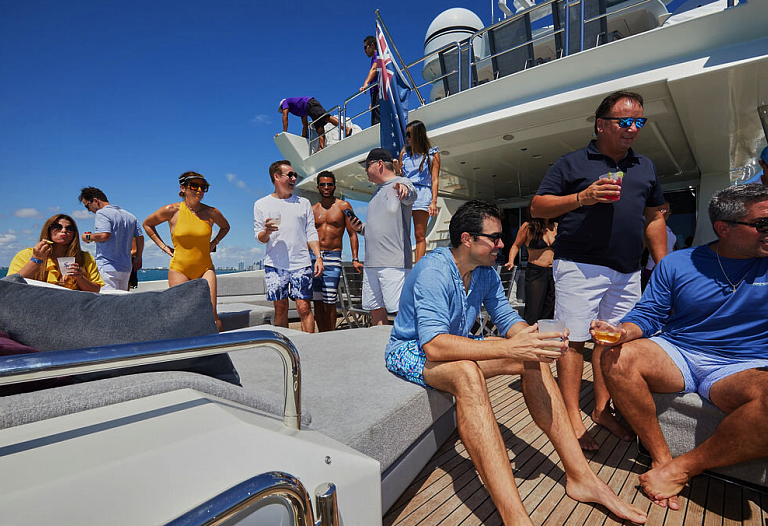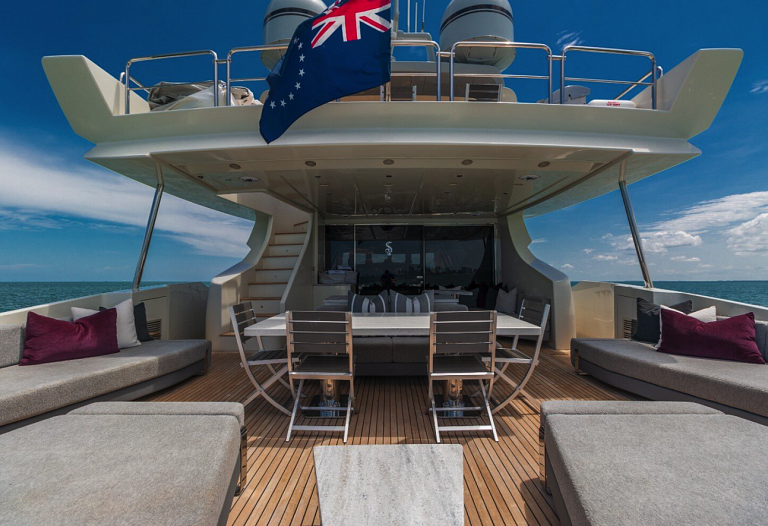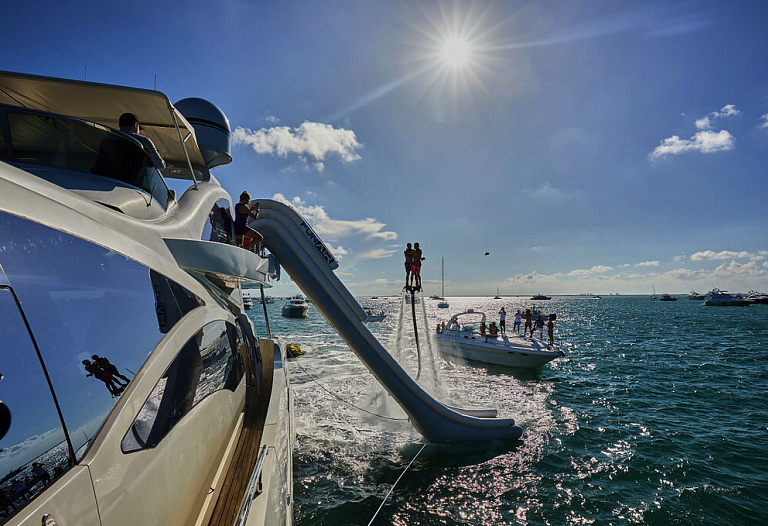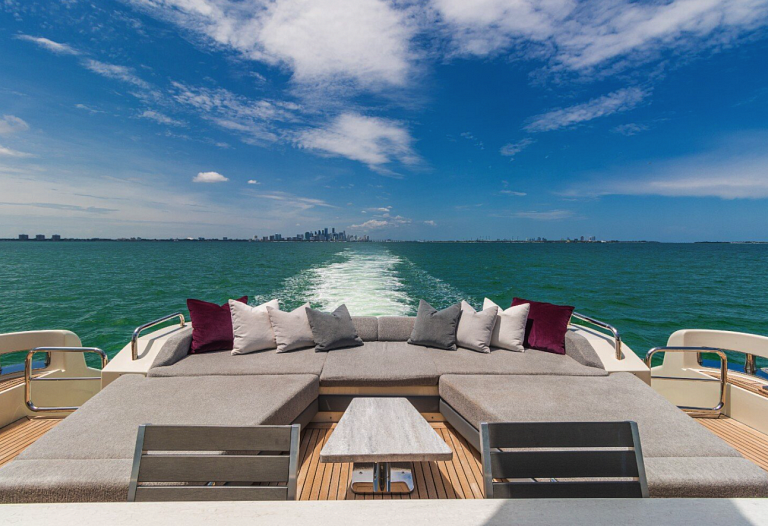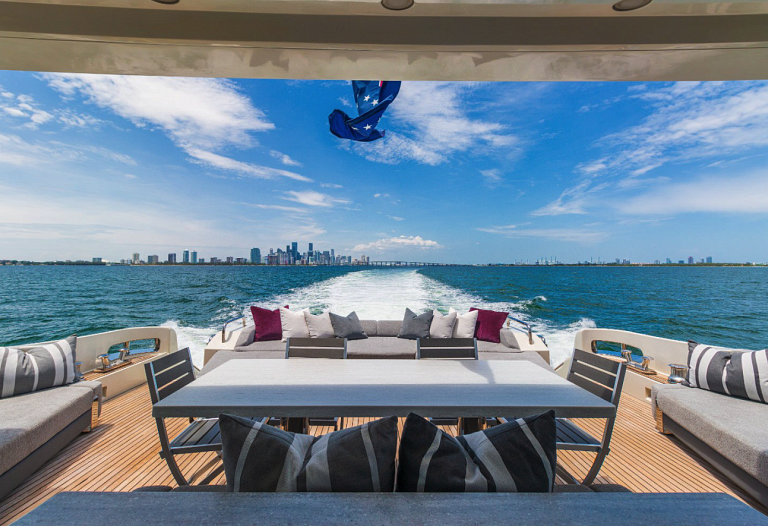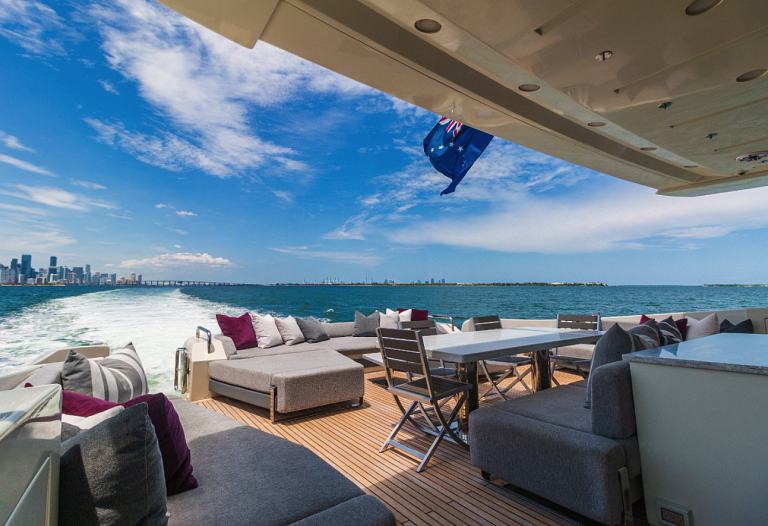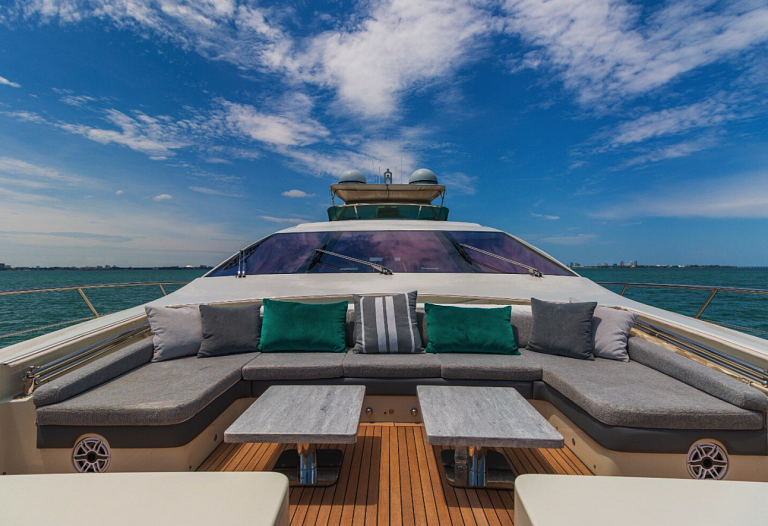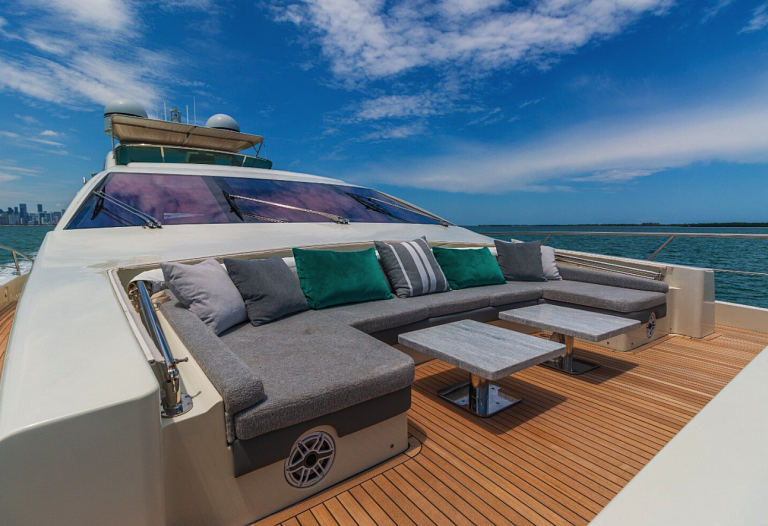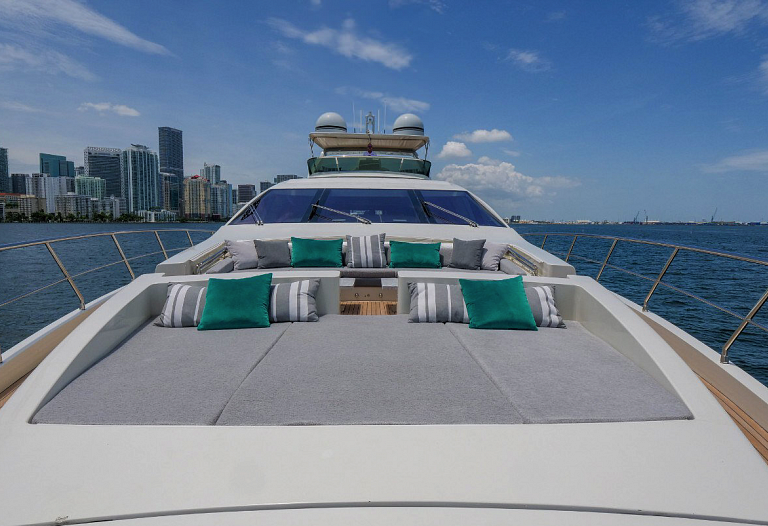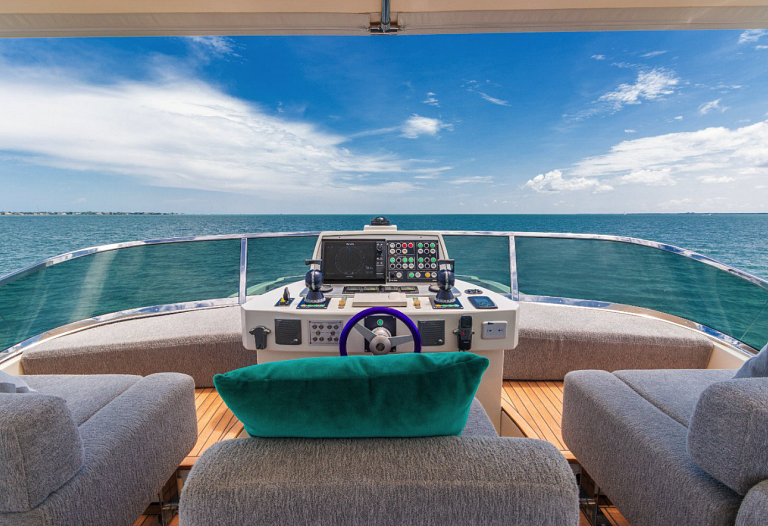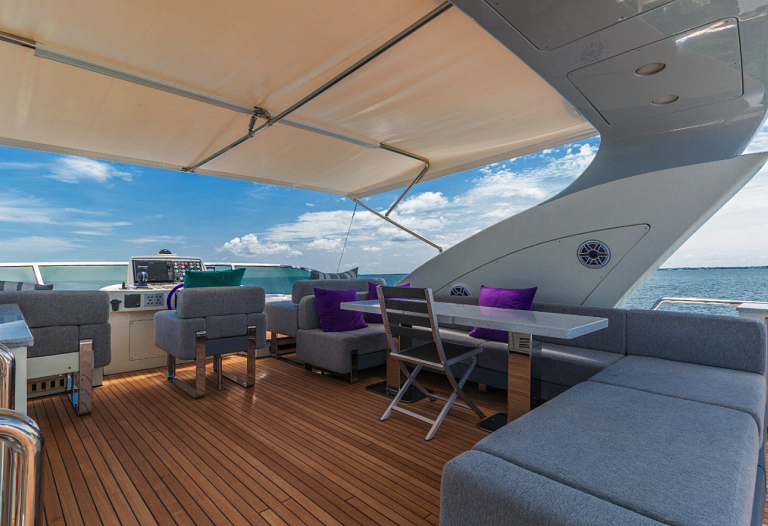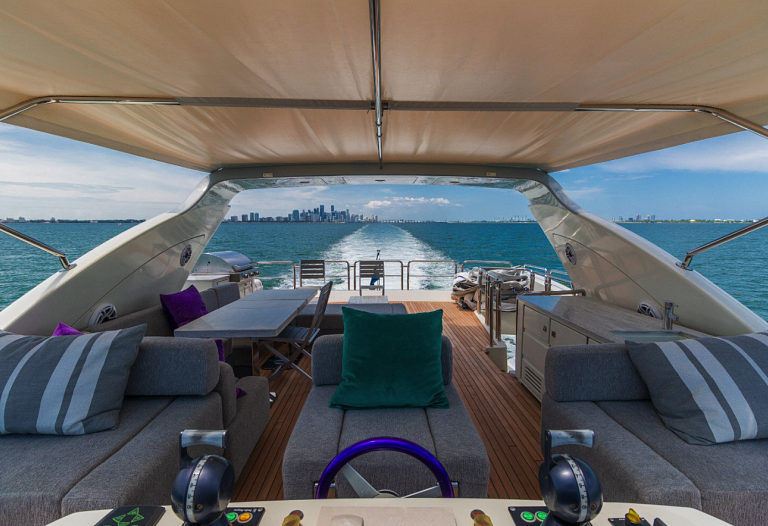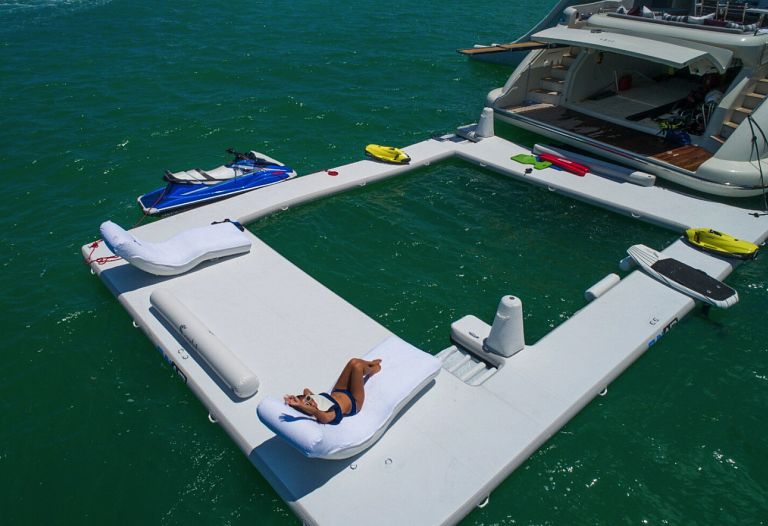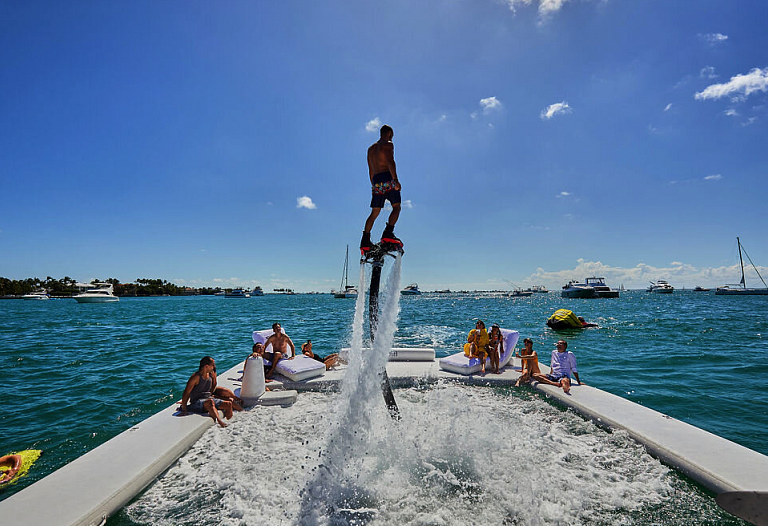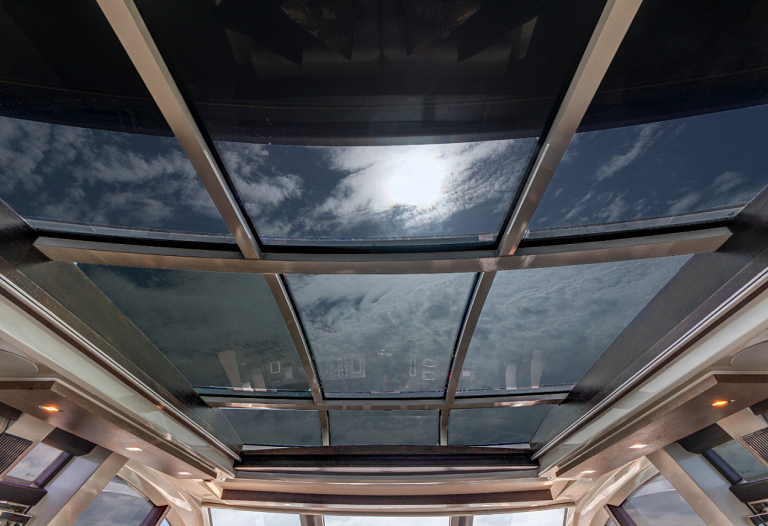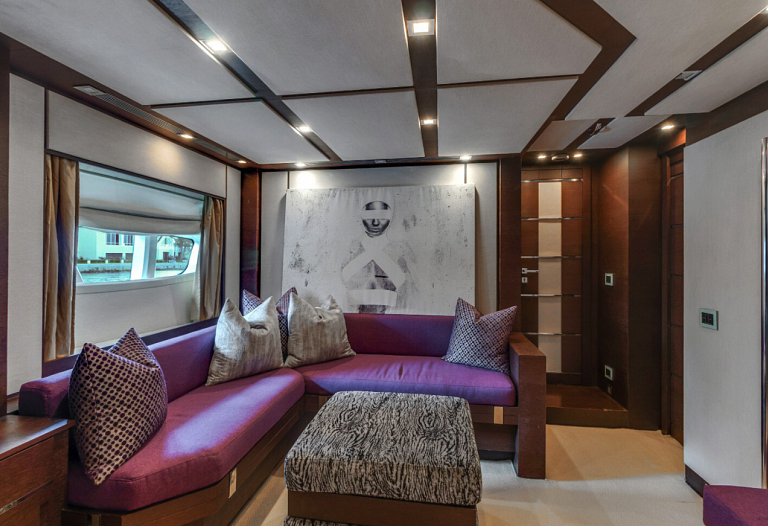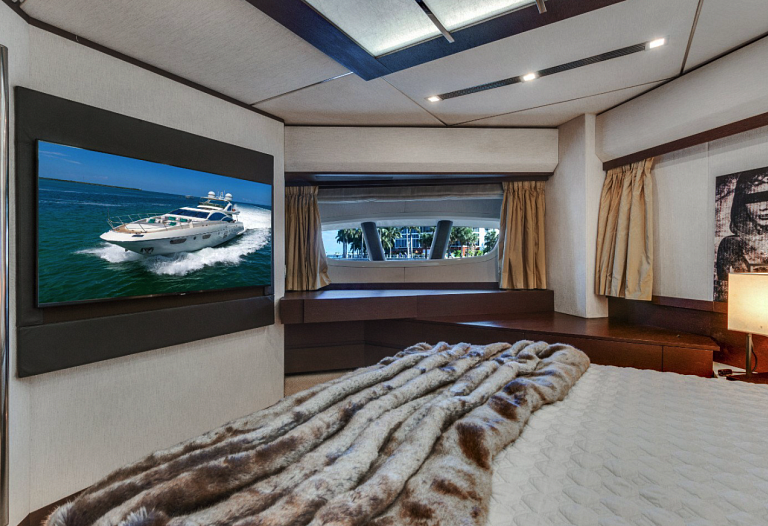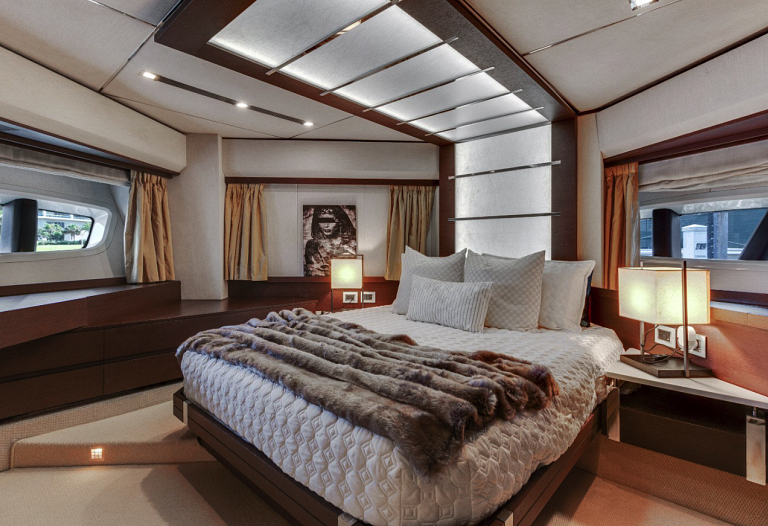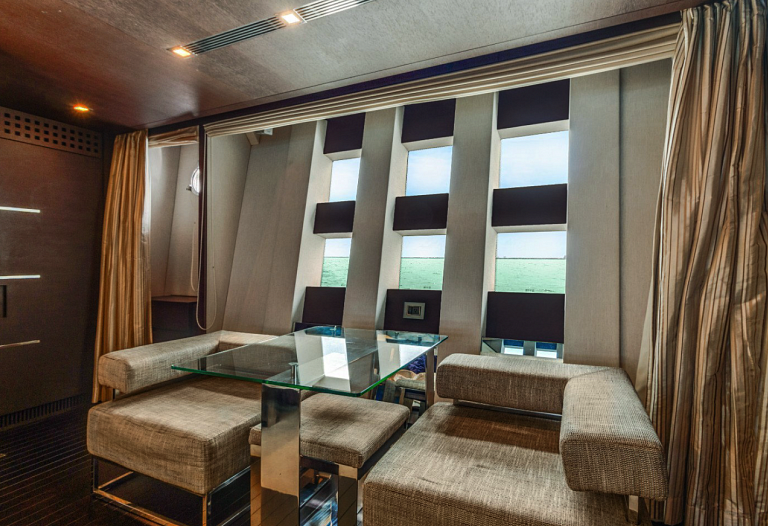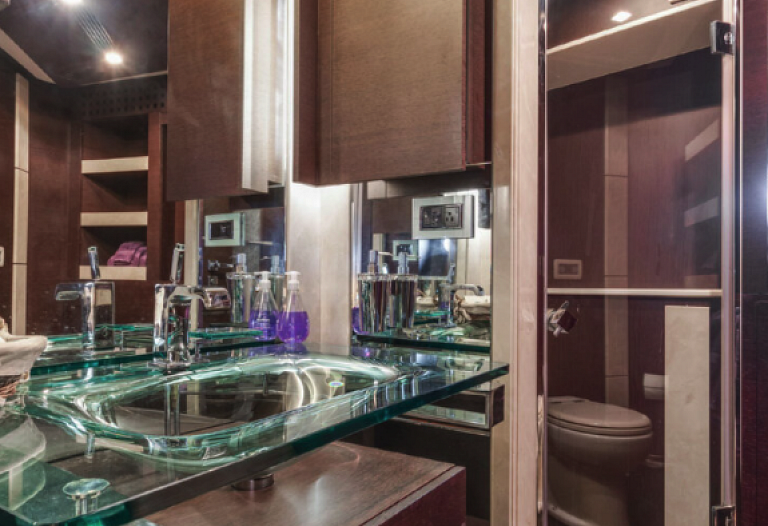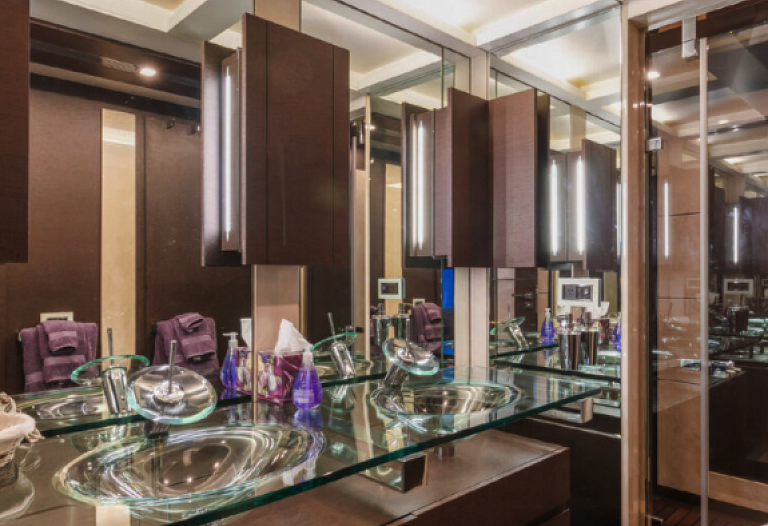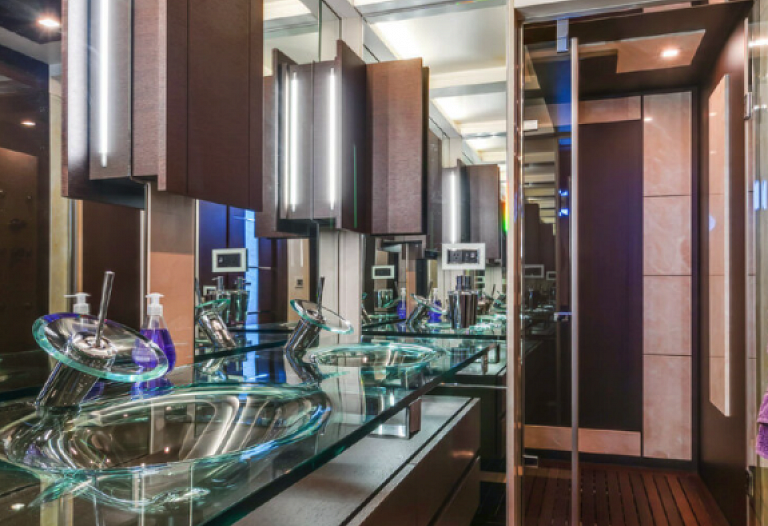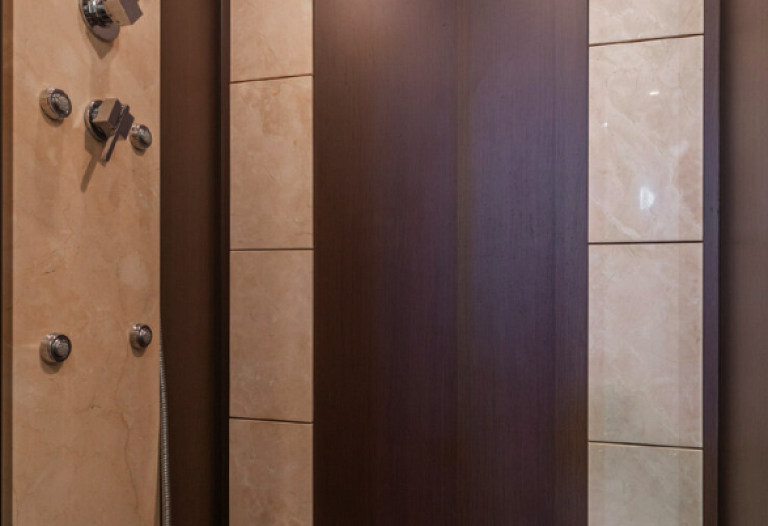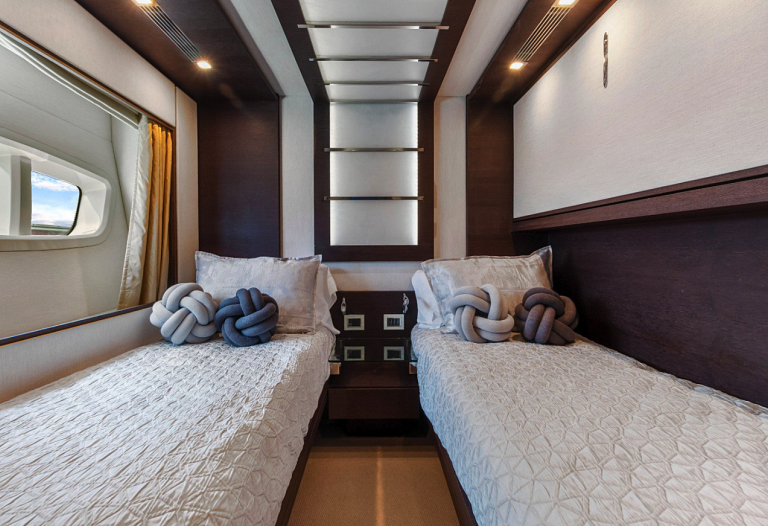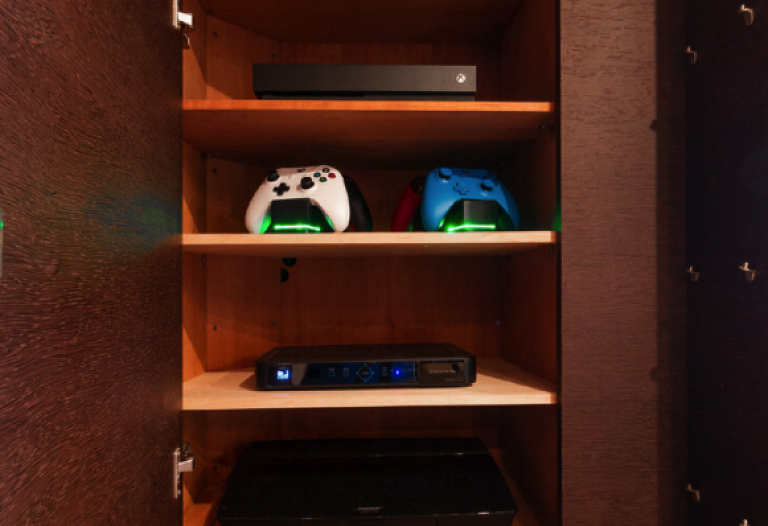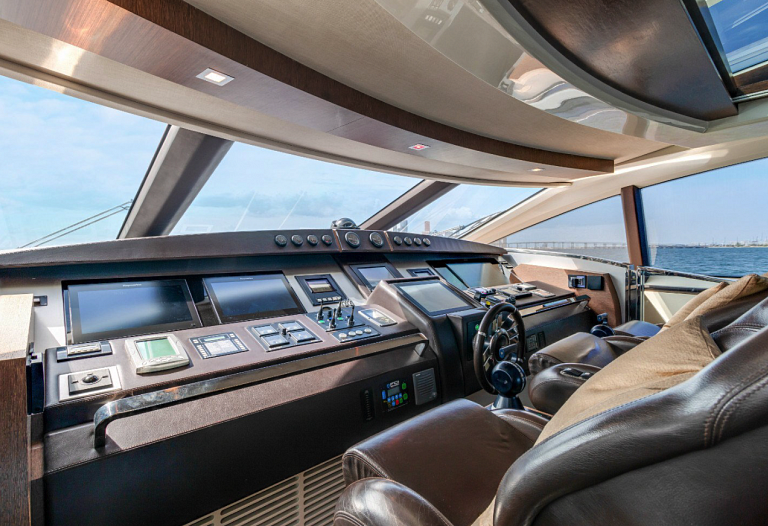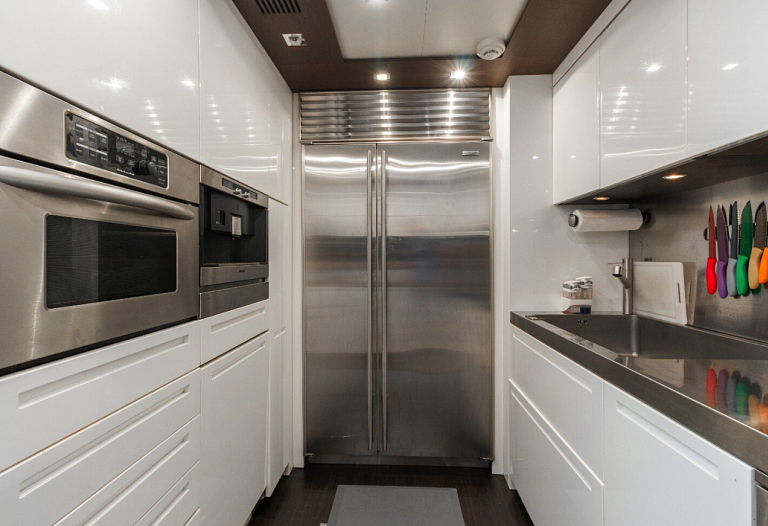 Indulge in a truly all-encompassing experience and make the most of your day with this exceptional private yacht charter! The exquisite 103ft Azimut boasts a magnificent interior layout that accommodates up to 8 guests in 4 luxurious rooms, including a master suite, VIP suite, upgraded suite with a queen bed, and a stateroom with 2 single beds. With 3 highly-trained crew members onboard, you are ensured a serene and lavish yacht experience.

The vessel's timeless styling, stunning furnishings, and plush seating create an elegant and comfortable ambiance that exudes luxury. Impeccable leisure and entertainment facilities make her the perfect charter yacht for socializing and entertaining with loved ones.

When it comes to private yacht chartering in South Florida, the yacht is only one part of the equation. The captain, amenities, small touches, and most importantly, the toys, can make all the difference. That is why we are thrilled to offer one of the most well-equipped yachts available for private yacht charter!
Boasting an impressive collection of amenities, including 2 jet skis, 2 sea bobs, 2 paddleboards, an inflatable trampoline, snorkel gear, waterproof speakers, and rafts for 13, there is something for everyone! You can arrive at your destination and be out enjoying all the amenities in no time.

When you step onboard the 103ft Azimut, you will quickly realize that she has been purposefully designed and built to provide one thing: a good time! This magnificent vessel epitomizes precisely what boating is all about – having a luxurious, exciting, and unforgettable experience.